Sometimes an integration between two apps makes people nervous. Did my invoice copy over? Is all of the data correct? I want to be able to customize how the data copies! That's normal! Who trusts technology anyway? That's why we've released a few tweaks in our Harvest for QuickBooks Online integration that'll ease any anxiety when you copy an invoice to QuickBooks Online.
Recurring invoices now copy from Harvest to QuickBooks Online. As long as you have recurring invoices set to automatically send to your clients (rather than saving as drafts), we'll copy them over to QuickBooks Online when they're sent.
Harvest projects no longer have to attach as sub-customers to invoices in QuickBooks Online. When your Harvest invoice includes time or expenses from just one project, we map that project to a QuickBooks Online sub-customer. In the past, you couldn't change this. (We know, how rude!) Now, you can! In Harvest, head to Account Settings > Integrations to edit this setting.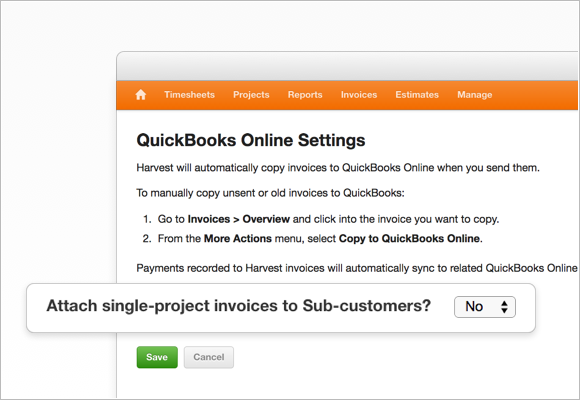 QuickBooks Online events will show up in the Invoice History section. When was this invoice copied to QuickBooks Online? Who copied it? You'll never ask those questions again.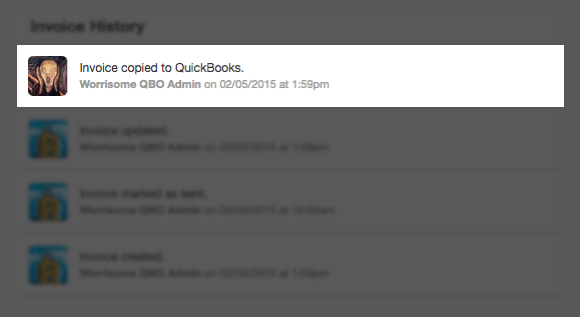 Go ahead, throw out that handkerchief on your desk. You won't be sweating anymore when your Harvest invoices copy to QuickBooks Online.
Questions or suggestions? Get in touch with us!