We've got a little new years gift for you: you can now attach files to invoices!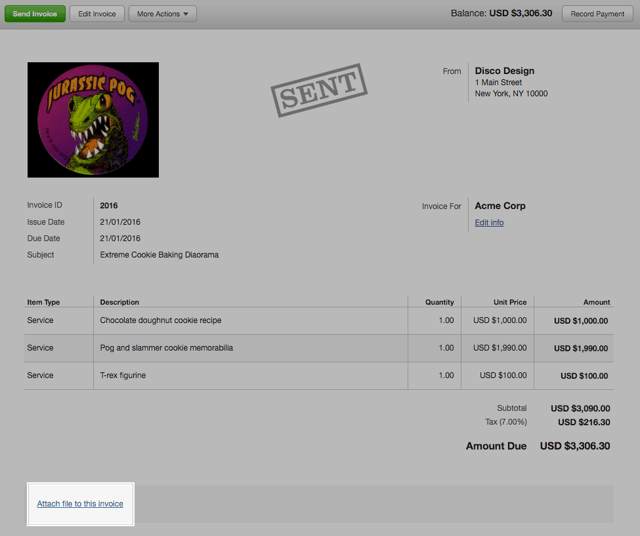 If you've got contracts, statements of work, or friendly GIFs you want to attach to your invoices, go for it! If you send the invoice to your client, they'll be able to see and download these attachments. And they can see these attachments on the web invoice too.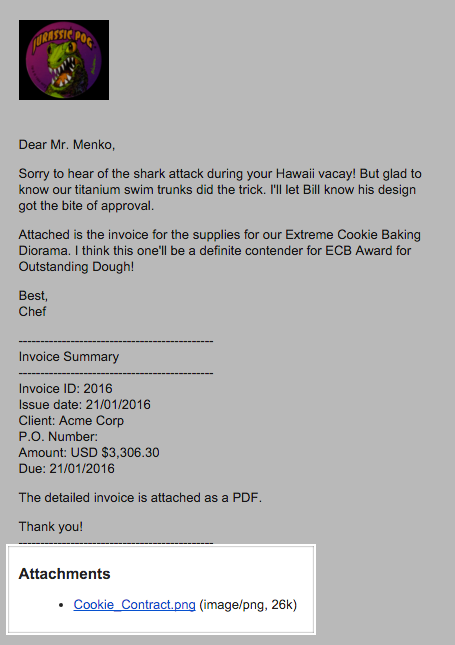 We know there are potential improvements that'll make these attachments more seamless, especially if you're looking to attach reports. However, we didn't want to hold off releasing this feature for those of you who need it. So enjoy, and here's to an ever-improving 2016!