Part of our company mission is to help people work smarter—and that doesn't stop with our products. We believe we can all benefit from sharing the collective wisdom of our community. That's why we've created this column called In the Field.
In it we'll feature interviews with Harvest customers, unpacking how they work, how their teams are organized, and what makes them unique. Hopefully it will allow you an opportunity to peer inside someone else's company and provide some insights that you can take back to your own work.
For our first In the Field column we head to Lewiston, Maine to chat with Anchour, a branding, design, and web development firm. Managing Director Stephen Gilbert talks to us about how he got his start, how the Anchour team works together, and how the element of 'discernment' allows them to deliver quality work for their clients.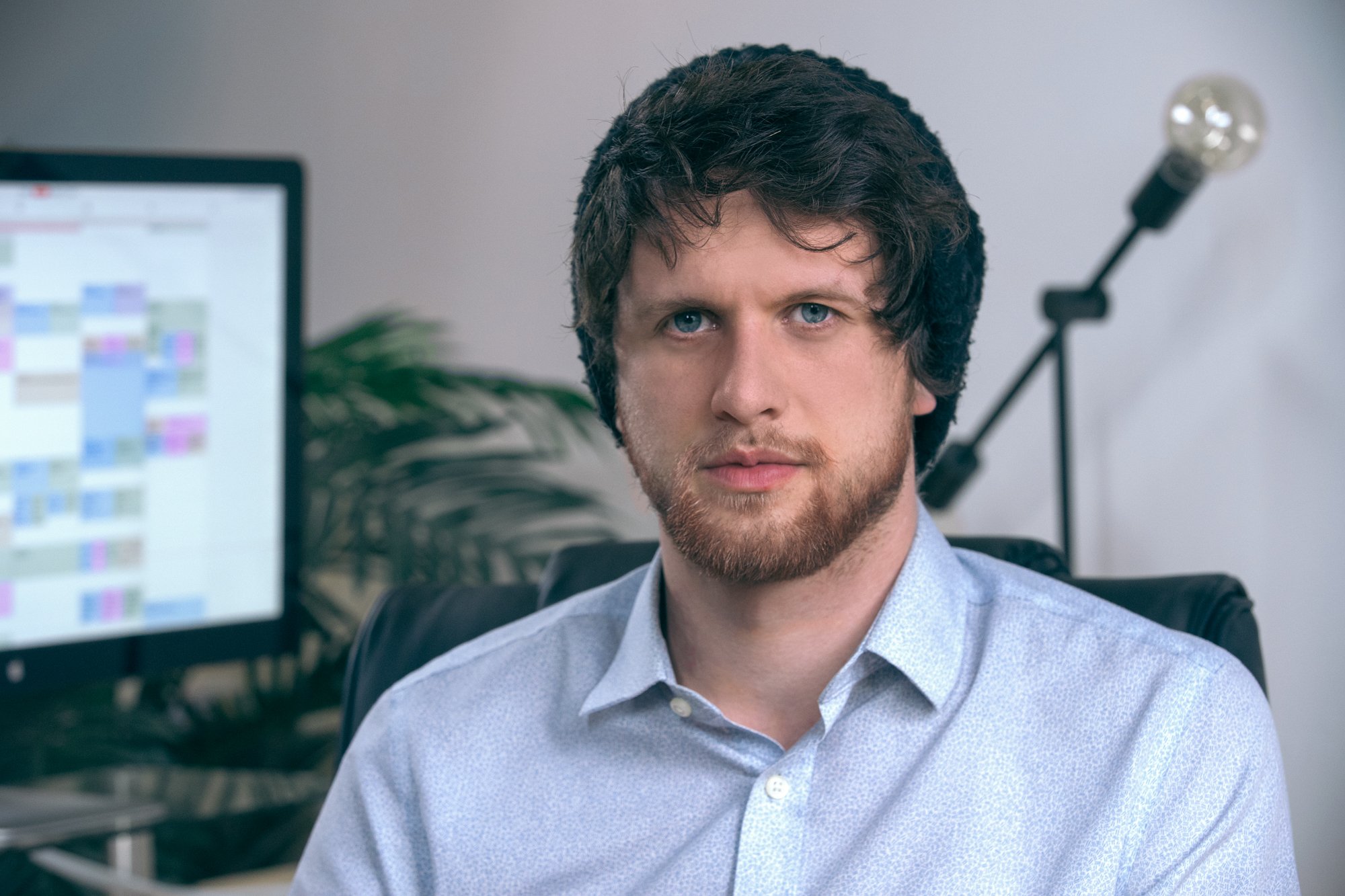 Q. Tell us a little bit about Anchour and your role.
A. Anchour is a full-service branding firm based in Maine; we've been around for about three years. I'm managing director, responsible for day-to-day management decisions and for implementing our long- and short-term vision.
Tell us about an early experience you had in leading others. Did you develop any leadership experience before you entered the professional world?
I started Anchour when I was twenty-two—I had little to no experience, but a lot of ambition. I'd been working as a designer at another web firm for about two and a half years before realizing I should build my own business and dive into entrepreneurship. Almost all of my experiences since have been an exercise in leadership development.
How did you come to be the managing director at Anchour?
Being a founder, a very natural progression of events put me in this position. I didn't have a world of experience when we started the company, but I did have motivation and passion for building a business.
Can you think of any big mistakes you made early on as managing director? What did you learn from them?
Gosh, I can think of too many mistakes I made early on. One mistake we made was in the way we price our services. Harvest has amazing time-tracking abilities, but we've learned that billing by the hour doesn't make sense for most projects we work on. Value-based pricing is now something we practice regularly—knowing what the client is willing to invest in a project sets the tone quite early in the process. A lot of our philosophy on this was informed by Pricing Design by Dan Mall and Breaking the Time Barrier by Mike McDerment.
How are teams set up at your company? Why are they structured the way they are?
We're a fairly small firm, so teams are set up based on the needs of each client and project. We'll structure teams differently depending on the scope of the project we're working on, but this almost always involves both an account manager and project manager. With that said, we're pretty collaborative so it's pretty rare for us not to consult one another on a regular basis.
What kind of project management style do you practice (e.g. agile, scrum) and how do you like it?
Our project management style is most similar to agile—our environment is fast-paced and unpredictable, so it's made a lot of sense for us to adopt. Working in sprints has allowed us to take control of our workflow and improve our bottom line as a business: our team knows what's expected of them each day, allowing for maximum productivity.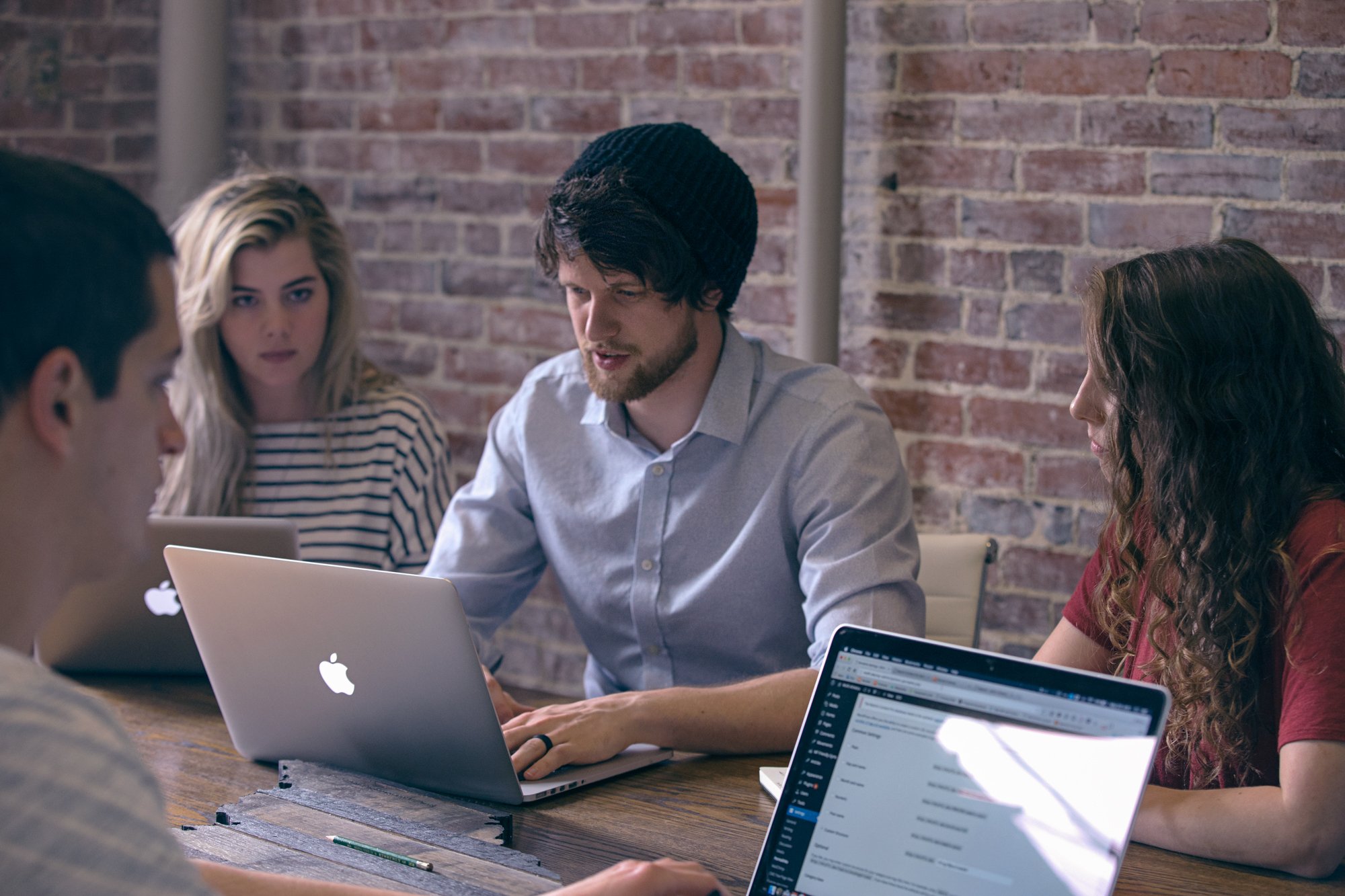 What is unique about the way you run projects or your company?
We place a heavy emphasis on our relationship with our clients. It's difficult for us to do what we do without having a genuine connection with the people we work with.
How do you build really great relationships with your clients? What are some things you do?
People like to feel like they're being heard and understood, and they can usually tell when you're not really listening. We care for the best interests of our clients and that shows throughout our process. The simple act of combining kindness and interest with professionalism and confidence goes a long way in building strong client relationships.
What do you believe are the most important ingredients to a successful project?
Communication is most important to us; close behind is discernment. At the end of the day we feel successful when we were able to determine and deliver not only what the client wanted, but what they needed as well.
Can you go into more details about what you mean by discernment?
When we say discernment, we mean using sound judgment based on good observation. Discernment encompasses everything to us, from assessing whether a client will be a good fit to recommending design directions. It can be tempting to simply take things at face value, since you can't be held liable if you present the product and say, "This is what you asked for, no more, no less."
Sometimes what clients say they want doesn't immediately make sense or look good—which is to be expected, that's why they're hiring us in the first place. So we have to exercise a certain level of discernment to know when to choose our battles, how to approach a certain subject, when we should stand our ground or humbly cave.
We definitely don't always get it right, but every mistake is just another learning experience that we immensely value.
How do you keep your clients updated on the project's progress?
We start almost every project by setting a loose schedule of meetings (either by phone, video call, or in person) every two weeks, though this is flexible depending on the project's pace and everyone's availability. If we can't meet, we make sure our clients are fully informed as to our progress.
What was one of the most important changes you made to your process in the last twelve months? Why was it so important?
The most significant change was probably assigning dedicated account managers to our projects. For the first two years it was unrealistic for us to have someone set aside just for this role, but now we've grown to a point where it's unrealistic for us not to. It's been extremely beneficial since it allows our project managers to perform their jobs without dealing with the nitty-gritty, distracting details that crop up with every project. It's not only increased our efficiency and margins, but it's also helped strengthen our client relationships as well—one person interfaces with the client regularly, giving them individual and highly responsive attention whenever they need it.
What has been the key to your best client relationships?
Communication, honesty, and trust. Our best clients are very honest with us, but they also let us do our jobs. Our clients hire us for a reason—we build great brands—but it requires great trust on their end to let us do our best work. If we're not trusted, the work and vision gets compromised pretty quickly.
How do Harvest and Forecast fit into your process of running successful projects for clients?
We track all time spent on projects—whether internal or billable—in Harvest. We also send estimates and invoice clients through Harvest. We use Forecast as a weekly planning tool, as it allows us to allocate our time and resources very precisely. When used properly, we think Forecast and Harvest are extremely powerful and effective, especially for Anchour.
What are some other tools your team relies on everyday?
We use Basecamp 3 for basic project management and Dropbox for file management. We're crossing our fingers that someday soon all of these services will integrate nicely so we can be even more efficient.
What did you wish you knew when you were first taking on this role?
I think that all our initial ignorance, missteps, and mistakes have only served to make us stronger, more efficient, and quicker to laugh at ourselves. I've definitely more than contributed my fair share to said errors.
Want to be featured in a future In the Field column? If you're a Harvest customer, just drop us a line and we'll be in touch.