Here at Harvest, we're committed to making time tracking as convenient as possible. For us, this includes creating useful and easy ways for you to access Harvest across new devices and platforms. That's because we believe that our software should keep pace with the ever-changing technology available to our customers. Since launching Harvest as a web-based application in 2006, we've introduced Harvest for iPhone, Harvest for Android, and Harvest for Mac.
When we debuted Harvest for Mac, we had three goals in mind for our desktop app: Lightning fast time tracking, high visibility, and idle time detection. That's where we started! Through the years, we've redesigned the Timesheet window, built in better Timestamp support, and added new features like keyboard shortcuts, time summaries, and Favorites. Every step of the way, our Mac-using customers have reached out to let us know how much they love the simplicity and convenience of the app.
We think it's time to bring what we've learned from building onto Harvest for Mac into a desktop app of our Windows-users. About half of our customers use Windows, after all! So, without further delay, we're pleased to announce the latest addition to our Harvest Apps suite: Harvest for Windows.
Harvest for Windows
Harvest for Windows is a native app that allows Windows 10 users to track time right from their desktop without missing a beat.
It's fast
You can skip opening Harvest in your browser to sign in—Harvest for Windows lets you sign in right from your desktop whenever you need to track time.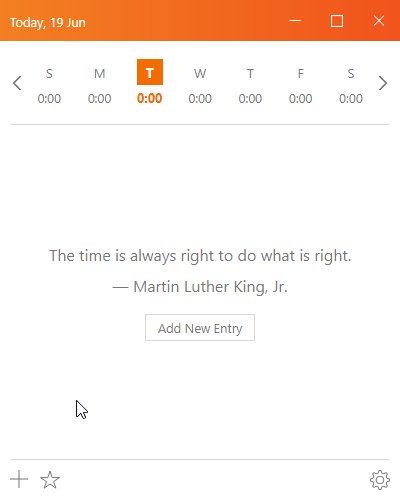 Keyboard shortcuts allow you to swiftly start a new timer, stop an existing timer, and see your Favorite project/task combos.
It's smart
We've all been there: Whether you're rushing off to a meeting or in the flow of what you're doing, it's easy to forget you have a timer running.
Our Idle Time detection feature helps you zero in on the time that you were idle and quickly correct it.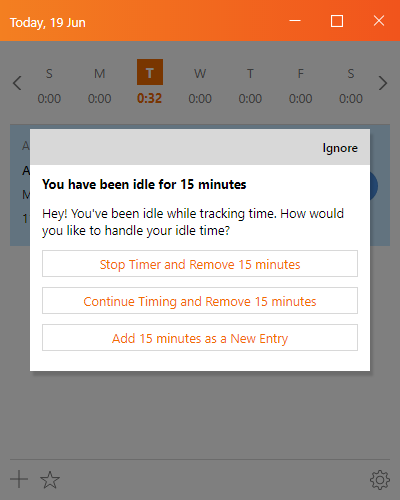 It's easy to see
You can check whether or not you have a timer running simply by looking at the system tray.
We'll also show you how long your current timer has been running, so you don't have to stop what you're working on and move between apps to check your progress.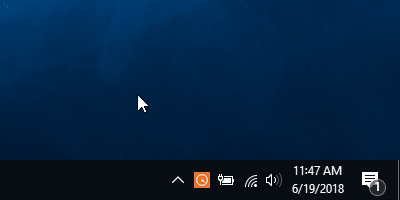 We believe Harvest for Windows will make tracking your time easier and faster. If you're ready to give it a whirl, you can download it from the Microsoft Store. And, as always, let us know what you think!
New to Harvest? Learn more about what we offer and start a free 30-day trial here.