Many businesses consider Forecast to be their single source of truth: it tells who should be doing what and when. We're happy to announce that as of today, that truth is easier for all your teammates to access. Now you can view your Forecast schedule right inside your calendar!
Previously, making sure your team was up to date with the latest schedule could be tough. Team members needed to have access to your Forecast account, then remember to sign in each week to view the schedule. It was easy to miss changes that might happen mid-week. And that meant teammates could misunderstand the latest schedule, get out of sync with the team, and maybe even be unsure what to work on.
Forecast Comes to Calendars
That miscommunication doesn't have to happen anymore! Now your teammates can view their Forecast schedule right inside of their calendar. All they have to do is subscribe to Forecast's calendar feed. Then they'll see all of their assignments and relevant milestones, right inside a program they're more familiar with and more likely to look at every day. They can stay up to date and in sync without even needing to go to Forecast at all!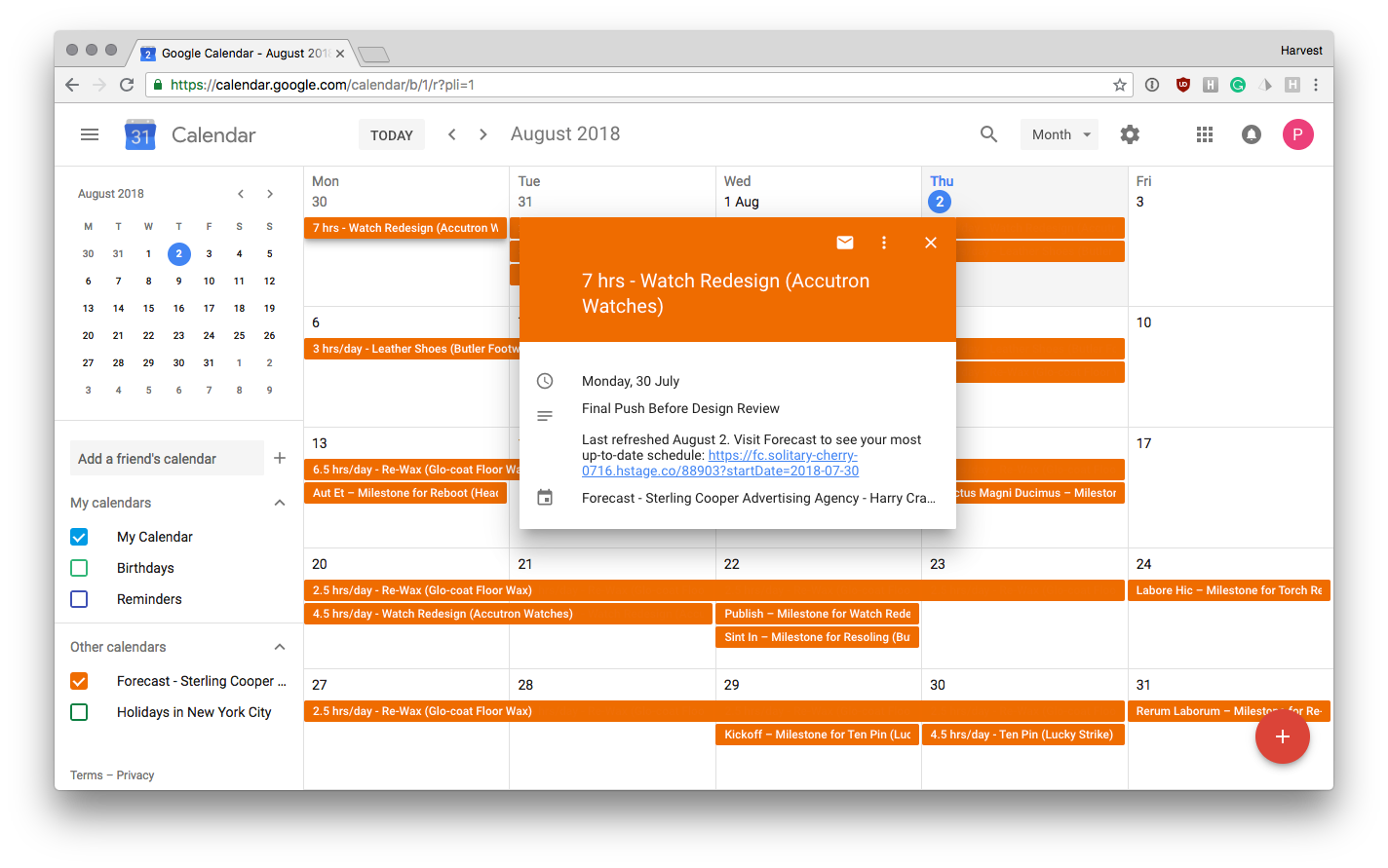 How to Subscribe to the Calendar Feed
Forecast's calendar feed is available for all applications that can import an ICS feed, like Google Calendar, Microsoft Outlook, Apple Calendar, and more.
To subscribe to your own calendar feed, simply click your name in the top right of Forecast, click My Calendar Feed and follow the instructions.
You might want to help teammates subscribe to their feeds so they don't have to do it on their own (especially if they don't have access to Forecast). In this case, just use the new Calendar Feed option in any teammate's Actions menu.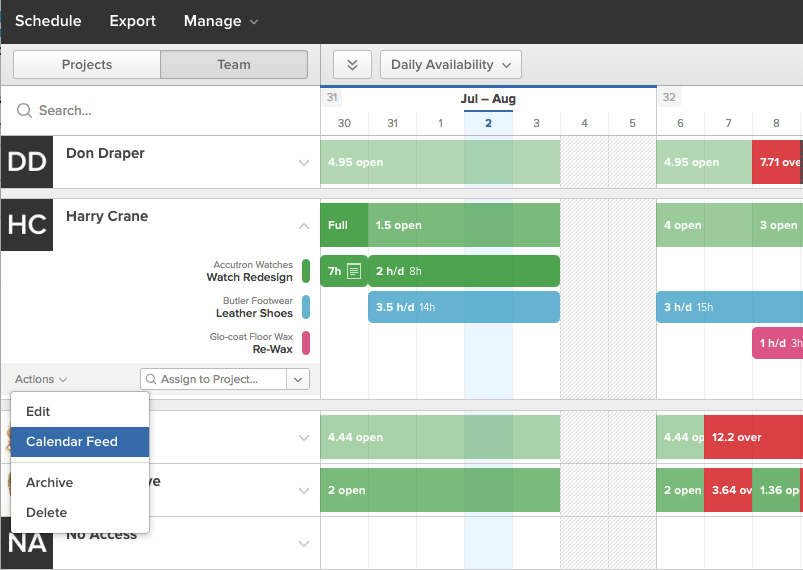 Keeping Everyone on the Same Page
A little protip: If your calendar supports custom refresh rates, check out this guide to control how soon changes in Forecast will show up in your calendar. You can also see these help docs for more detailed info about set-up.
With everyone subscribed to their Forecast calendar feeds, it'll be easier for both you and your teammates to feel confident that everyone knows what to work on, when. We hope this helps keep your whole team on the same page and working in sync!