Every two weeks (or every month in some cases), it's time to pay your contractors for the time they've worked. Maybe you've received an invoice and you'd like to match up the hours to the time they've tracked, or maybe they've finished work on a project and final payment is due. Now there's a place in Harvest where you can go to find the information you need to review time and pay your contractors.

Previously, there wasn't a clear place in Harvest for you to manage your contractors' hours, whether you were trying to confirm the accuracy of a contractor's invoice or just trying to figure out how much to pay them. First you'd have to run a report, filtered to just the contractors you were interested in, then export it to see their costs, and then sum that export to understand totals. Doing that every two weeks is tedious!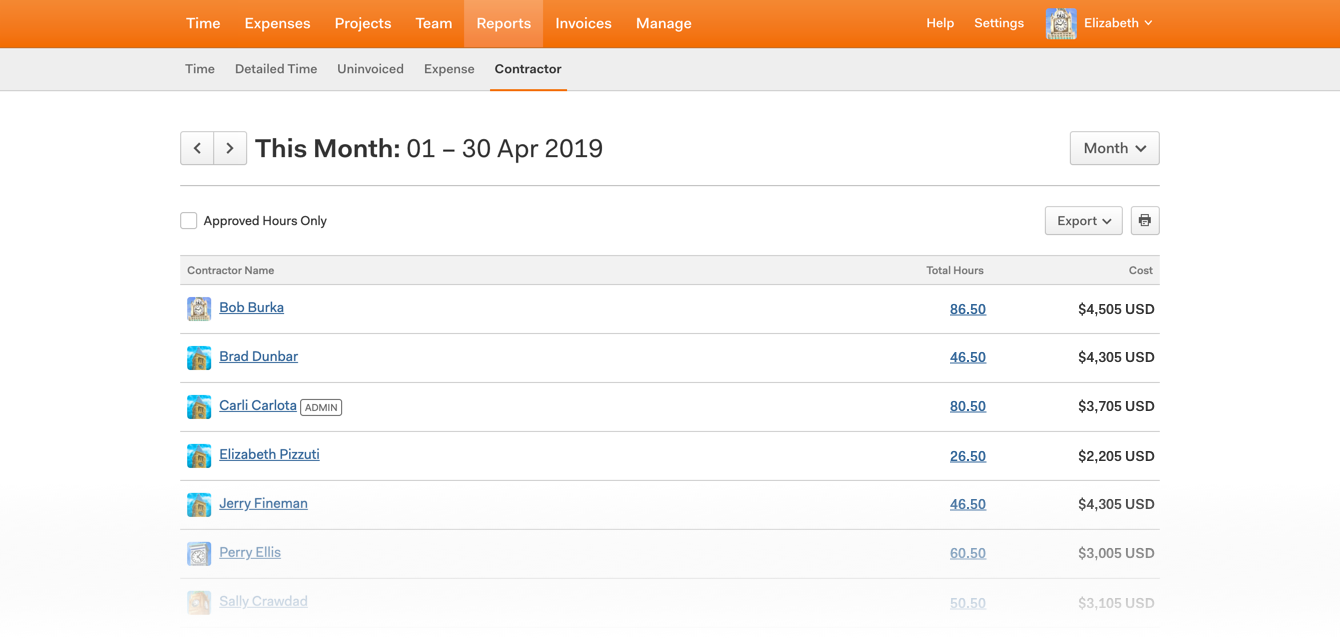 Today we're introducing a new dedicated contractor report located in Harvest Reports. From here you can review your contractor's time, view their total costs, and run or export a detailed time report. From here, you can see your contractor's total tracked time and costs for any timeframe, or go to a more detailed report that shows the breakdown of their tracked time.
How do I review time and costs for my contractors in Harvest?
A person will show up in this new report as long as they're designated as a contractor on their profile. This can be done when adding a new person to the team, or to edit an existing user profile go to Team, click on the person's name, then click Edit Profile in the top right of their Person Page. They should also have a cost rate set up that's equal to their hourly rate (what they charge you).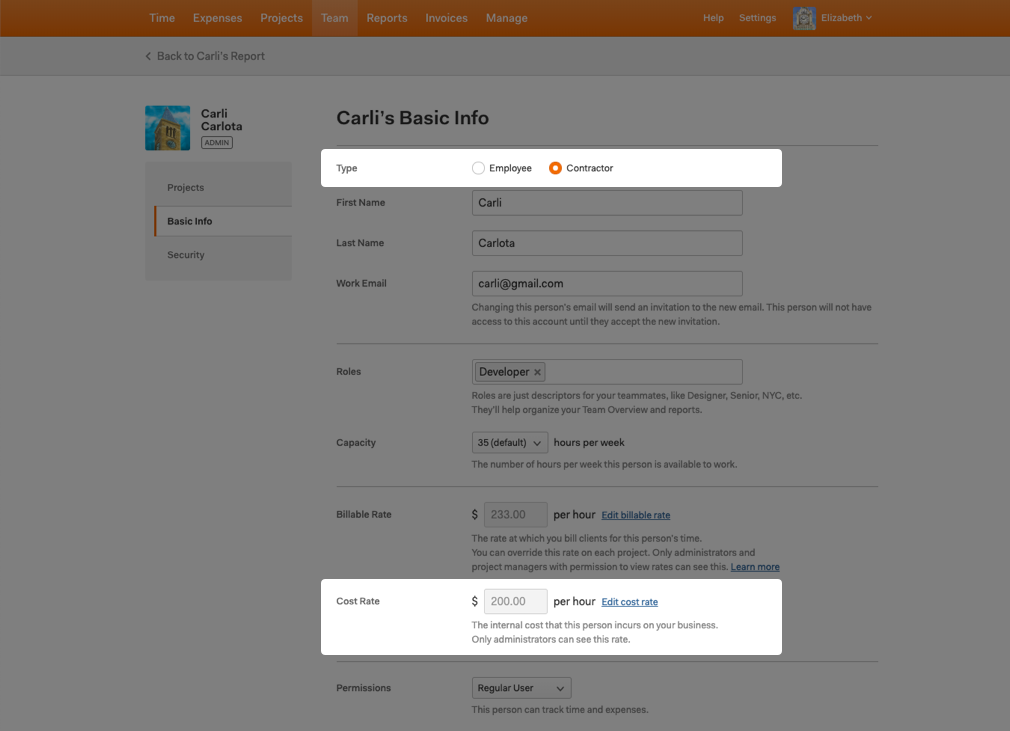 Once that's done, go to the Contractor Report, filter by the timeframe you need, view the total hours and costs and you'll be ready to review and pay your contractors for their time!
Our goal is to eventually have everything you need to manage contractors all in one place, and with this report we're offering a first step towards making it easier to review time and pay your contractors.