Harvest Support and our Help Center aim to help you get the most out of Harvest. That means making it easier for you to obtain help instantly, at the place and time you need it.
In that spirit, we've introduced Answer Bot, a tool powered by ZenDesk that uses machine learning to select Help Articles you might find useful.
Answer Bot is designed to help folks help themselves. Instead of leaving Harvest and going to the Help Center or the Contact page to email support, Answer Bot lives where you work, in Harvest itself.
You may have already noticed it sitting in the bottom right corner of the screen in your Harvest account.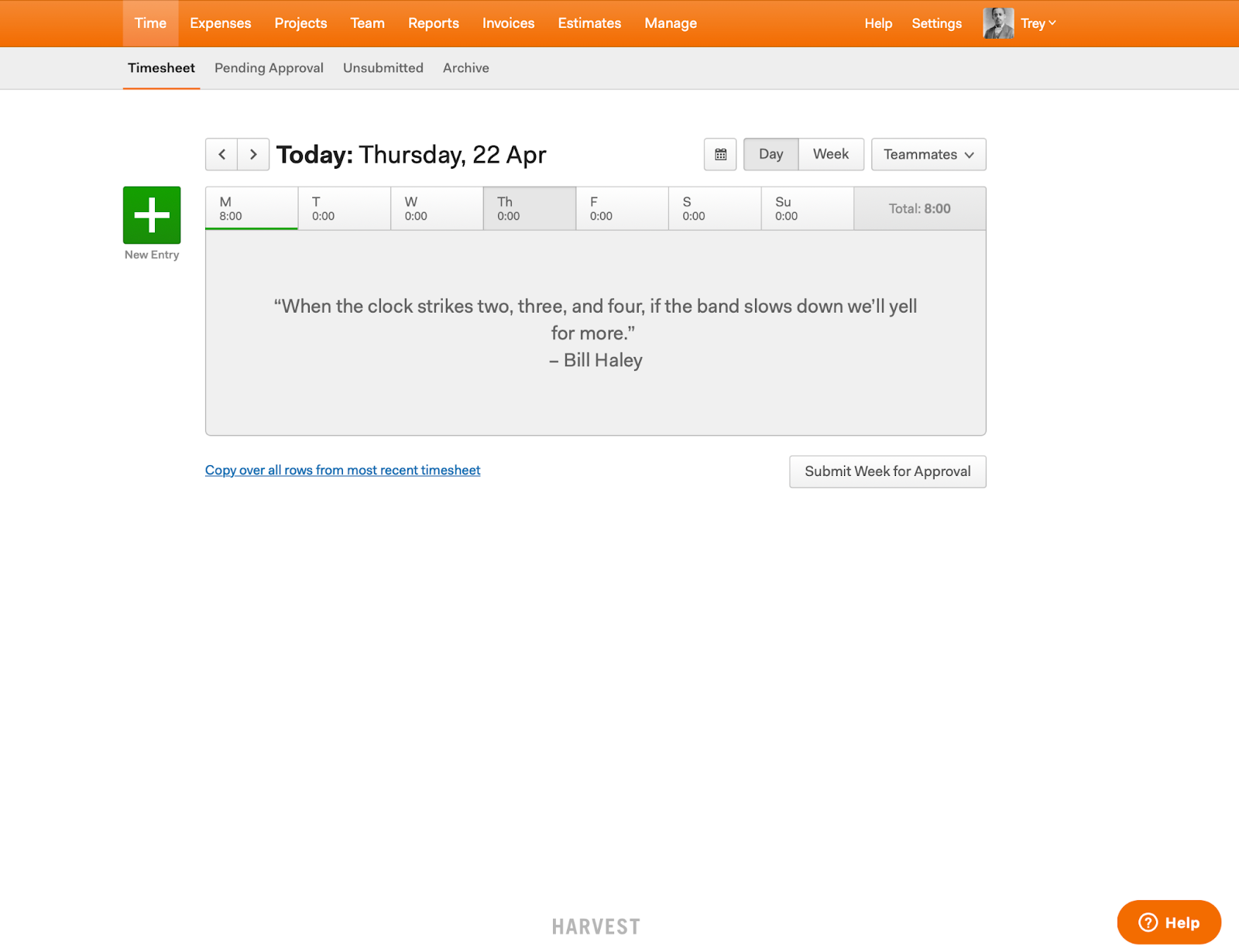 Ask a question, and Answer Bot will attempt to retrieve up to three relevant Help Center articles. If there is no satisfactory answer, you can click 'Get In Touch' and contact our support team directly. To find out more about how it works, read on below.
How it works
When you ask Answer Bot a question, it will return up to three Help Center articles, which will then also appear in-app.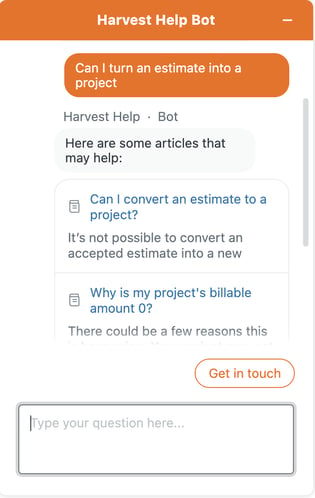 As I mentioned earlier, if the articles don't solve your problem, they can click an option (the button in the previous screenshot that says Get In Touch) to open a ticket with the Support team.
Clicking on an article will bring it up within the bot, and you'll be asked if it was helpful or not. If you say yes, you'll stay on that page; if the answer is no, you're asked why: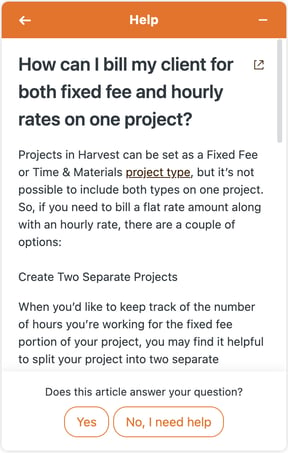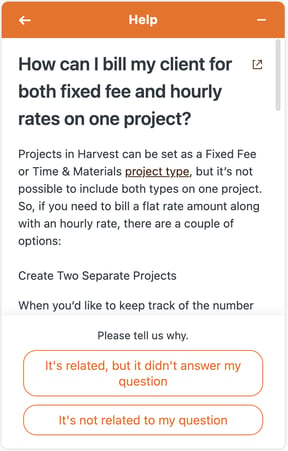 If you DON'T find an answer using Answer Bot, you can click Get in touch, fill out some info about yourself, and contact us: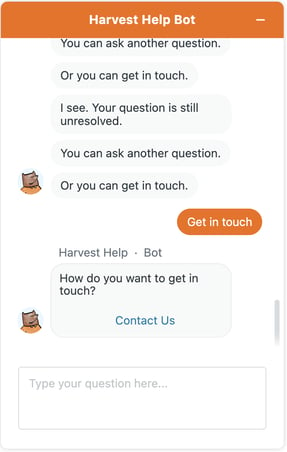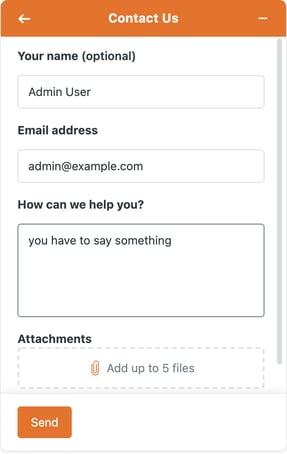 We hope Answer Bot makes it easier and more convenient for you to get the help you need while using Harvest!