Summary
At Harvest, we want to help you get paid for the valuable work you do. That's why we're excited to announce that we've expanded our Recurring Invoicing feature. Now your invoices can automatically pull in your team's tracked time and expenses, helping your team save time, reduce errors, and get paid faster.
How it works
Recurring Invoicing is simple. When you create any invoice in Harvest you will now see the option to make it recurring. If you choose that route you can customize a schedule and what projects, hours, and expenses to include. Then, on your scheduled date Harvest will make the invoice for you. Just head to your invoice section and if everything looks right, you can easily send it to your client.
Why it's good
With recurring invoices, you can:
Reduce tedious, administrative work each and every month
Eliminate manual errors that can happen when you manually generate invoices
Get paid faster by eliminating extra steps required to send an invoice
What to know
This feature is currently available for time and materials projects (not fixed fee).
When an invoice is generated, it'll be saved as a draft so you can review it, make any necessary changes, and send it to your client.
Sometimes we can't generate an invoice if there's a running timer associated with it. If this happens, we'll let you know by email, and you can regenerate the invoice once your team's timers are stopped.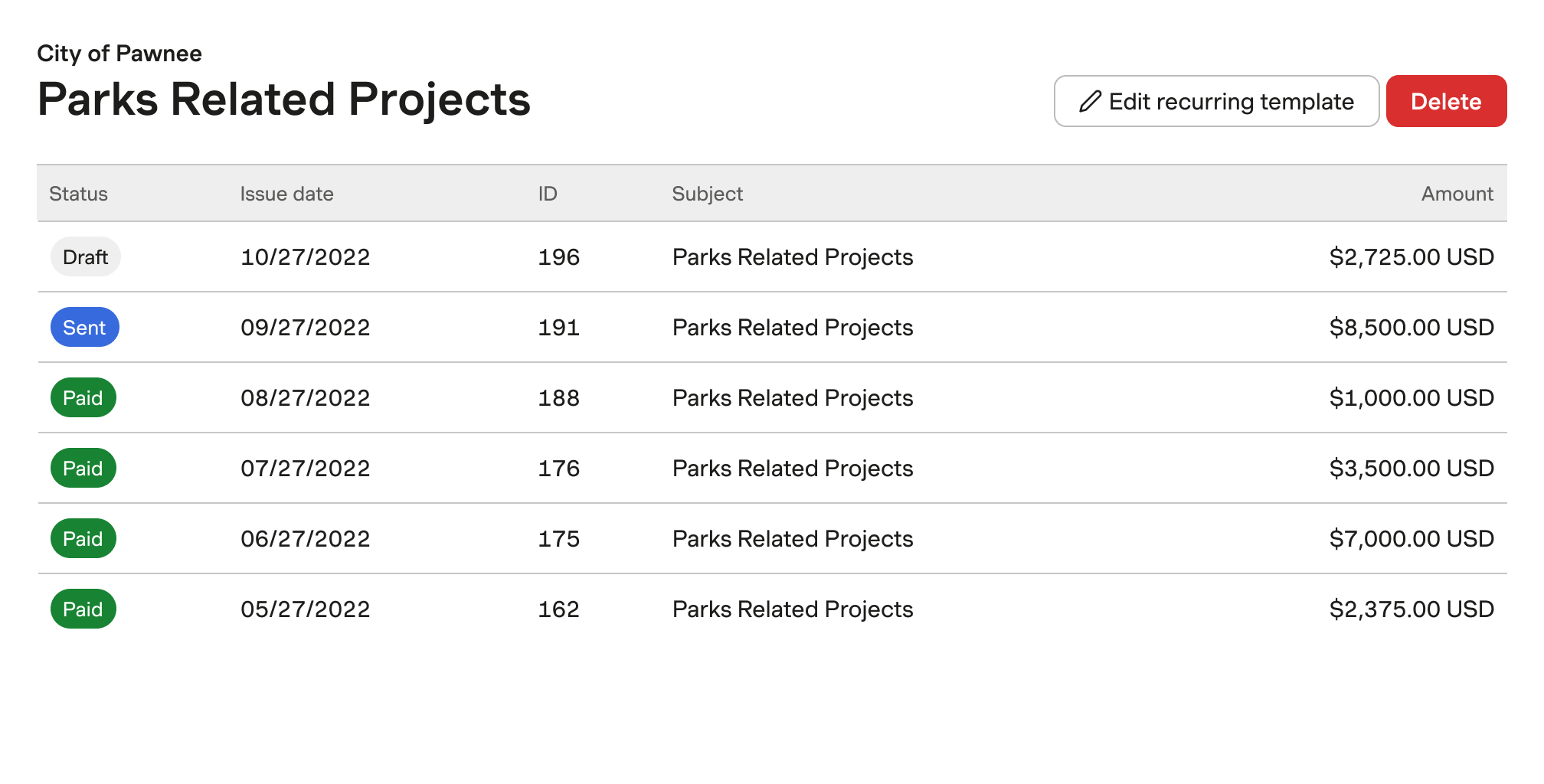 Check out our Help Center to see the details and get help setting up.
Our goal is to help you get the most out of Harvest, and help you invoice with as little pain as possible. We hope these changes give you back some time and allow you to bill seamlessly and efficiently as you scale.
If you have any questions, always feel free to get in touch!