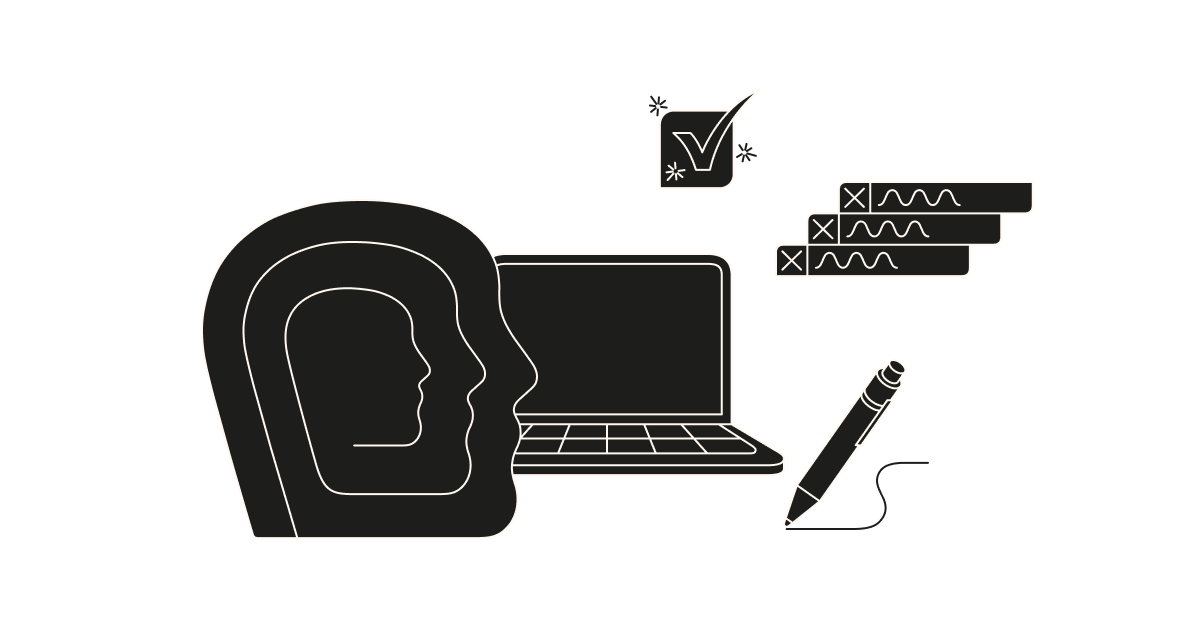 Time is an asset to any project - tracking time accurately can be the difference between success and failure. With digital tools to help us, managing time becomes easier, more accurate, and much less of a hassle than ever before.
And yet, Time Management Statistics report that a staggering 82% of the population doesn't use a comprehensive system for time management.
Whether you're working with teams or managing solo projects, using digital tools for your project management time tracking will improve accuracy and productivity while making sure no details are overlooked.
In this article, we'll explore the many reasons why time tracking is so important to the project management process. You'll also learn about the best digital tools available on the market to make your project management time tracking quicker, easier, and more efficient
What is time tracking in project management?
Project management time tracking is the process of monitoring the amount of time spent on a project. For example, you may use time tracking to see how long it takes to complete a task, how much time was spent in meetings, or even how long it took to create project deliverables.
This process is important for two primary reasons:
It helps you understand how resources are being used and identify any areas where improvements can be made.
It provides an accurate record of project progress, which can be shared with stakeholders so they know what's happening.
Time tracking also helps ensure that projects stay on track and are completed within their given timelines, eliminating costly delays due to mismanagement or lack of information sharing between team members.
Additionally, now that so many jobs are completely remote after the pandemic, remote teams can see their employees' or coworkers' logged time in one place without ever having to meet in person or go through multiple channels, ensuring they have accurate timesheets.
Is time tracking critical to the success of a project?
Time tracking is vital to project management and can be the difference between success and failure. It helps to ensure that tasks are completed on time, the budget is managed effectively, and resources are used efficiently, all of which spell success in a company's eyes.
According to Team Deck, 77% of teams with well-performing projects use project-planning software like those used to track time.
Time tracking provides valuable insights into where a project is at any given time and makes it easy to identify potential problems early on before they become too costly or difficult to solve. This allows managers to take proactive steps towards keeping projects on track instead of reacting when things have already gone wrong, leading to a project that is more likely to be successful than not.
Moreover, time tracking gives project managers visibility into the work being done and how quickly it's being completed. This allows them to adjust timelines and resources accordingly to ensure that projects stay on track and don't take longer or cost more than expected.
What is the process of project tracking like?
Tracking time accurately requires detailed planning and scheduling of tasks and activities related to each project. You should be tracking:
- Estimated time vs. actual time for each task
- Time spent on each project
- Any notes and comments made during the process of tracking
- The resources used in completing tasks, such as labor, materials, and equipment
This data should be tracked from start to finish for a comprehensive view of how much time is being invested into a project.
This information can then be used to analyze efficiency and identify areas where improvements can be made. It also helps ensure that every aspect of the project is completed on schedule and within budget.
Time-tracking apps make this process easier by automating a lot of these tasks. They provide a detailed breakdown of how much time is spent on each task and project at the press of a button, making it easier to see where resources are allocated.
Best Digital Time Tracking Tools
Now that you understand the importance of time tracking, let's take a look at five of the best pieces of time-tracking project management software available.
Toggl
Toggl is an easy-to-use time tracking tool that provides detailed reports on how long each task or project took, who was assigned to it, and when they completed it.
The process for using Toggl is simple:
Start by setting up a project with all the tasks that need to be completed.
Assign team members to each task and set deadlines for completion.
Enter the start and end times for each task or activity, allowing you to see how much time was spent on it in total.
Generate reports so you can track progress and monitor performance over time.
This software works best for freelancers and small businesses, as it offers a free basic plan that includes unlimited users and projects.
If you would like to pay for more than the basic plan, however, Toggl offers more advanced features, such as project budget tracking and invoicing.
Another popular feature is its integration with popular project management tools like Asana and Trello, making it a great choice for teams looking for an all-in-one solution.
Clockify
Clockify is a free time tracking software that's designed for teams of any size. It makes it easy to track hours spent on each task and to generate reports on how much time was spent overall.
Clockify also offers a range of features that make it ideal for project management, such as:
- The ability to set deadlines for projects and tasks
- A timer that runs in the background, allowing you to see how much time has been spent on a task without having to make manual time entries
- Automatic calculations of billable hours and overtime pay
- Customizable reports so you can track performance over time
The software is also highly customizable, meaning teams can tailor it to their specific needs. For example, Clockify allows users to create custom tags for different tasks or activities, making data easy to organize and report on.
Like Toggl, Clockify also integrates with popular project management software like Asana and Trello, making it a great option for teams looking to streamline their workflow.
Teamwork
Teamwork is a project management and time-tracking tool designed to help teams collaborate more efficiently. It offers features like task assignment, progress tracking, timeline creation, and reporting.
The software also includes an automated time-tracking feature that records the amount of time each user spends on tasks throughout the day. This data can then be used to generate detailed reports for analyzing team performance over time.
Teamwork has free and paid plans available - its most popular plan is the Teamwork Business package, which includes unlimited users and projects at $22 per month.
This package includes:
- Unlimited storage
- Access to all features, including task management and time tracking
- Automated reports and insights into team performance
Unlike Toggl, Teamwork doesn't integrate with other project management tools, but it does offer several integrations, such as Dropbox and Gmail.
Hubstaff
Hubstaff is an all-in-one time tracking, invoicing, and project management tool. It helps to streamline the process of tracking and managing team hours by creating detailed reports that show how much time each task or project took.
In addition to basic features like:
- Start/stop timers for individual tasks
- Tracking for team progress over time
- Generating invoices based on logged time entries
Hubstaff also offers more advanced features, such as:
- Automatic payroll calculations based on tracked hours
- The ability to set up budgets and monitor the cost of projects
- Integration with popular project management tools like Asana and Trello
This software is great for teams looking for an all-in-one solution to manage time tracking, budgeting, invoicing, and project management. The free plan includes unlimited users and basic features but you can upgrade for more advanced options.
Harvest
Harvest is a powerful time tracking software that works for teams of any size.
The app makes it easy to track billable hours, create accurate invoices, and generate reports to monitor performance over time. In addition, you can even use the app to manage expenses and accept payments from clients.
Like some of the other tools on this list, Harvest can integrate with other platforms. But unlike most of them, Harvest does come at a cost without a free basic plan. It offers both monthly and annual subscription plans starting at $12 per month.
This cost is well worth it, however, as the software offers a range of advanced features that make it ideal for project management time tracking. These features include:
- The ability to set up custom budgets and track them over time
- Automated timesheet approvals
- Access control settings so you can limit who can view or edit data
- The ability to create custom reports and dashboards, which provide you with deeper insights into how much time is being spent on each task or project
These features make Harvest a great choice for larger businesses that need to track multiple projects and team members at once.
Benefits and Drawbacks of Each Time Tracking Software
While all these tools seem like incredible options for you and your project team, even with an in-depth guide it's difficult to tell which is best for you. To help you out, we've narrowed down some of the biggest pros and cons for each tool so you can narrow down your choice.
Toggl
Pros – Easy to use, downtime tracking, customizable reports, and invoices.
Cons – Limited integrations, and limited support options for enterprise users.
Clockify
Pros – Free for unlimited users with no limits on features or time tracking capabilities, intuitive user interface, and powerful reporting tools.
Cons – Limited integration options and no customer support team available outside of business hours.
Teamwork
Pros – Robust project management tools including task management and collaboration capabilities; integrates with various popular apps; comprehensive customer service team available 24/7.
Cons – Limited time tracking capabilities; no mobile app available; limited integrations with third-party apps.
Hubstaff
Pros – Comprehensive features including automated payroll, invoicing, and reporting tools; team collaboration and project management included in the package.
Cons – No free version available; customer service is limited to business hours only.
Harvest
Pros – Comprehensive suite of features including budgeting, invoicing, task management, time tracking, and reporting tools; integrates with popular third-party apps such as Slack, QuickBooks, and Xero; excellent customer service available 24/7l free version available, mobile app.
Cons – Limited integration options for larger enterprise businesses
With this information in hand, hopefully, you will be able to make an informed decision about which digital tool is best for your project management time tracking needs.
How to Implement a Time-Tracking System Effectively
When implementing a time-tracking system, it's most important to ensure that everyone is on the same page about how and when to use it.
You should set clear guidelines for how employees should record their time, which tasks require the most attention, and what notes they need to take during their workday. Make sure everyone knows that accurate tracking is essential for the success of projects.
Also, make sure your team understands why you are using a digital time-tracking tool in the first place. Explain that these tools provide valuable data points that can be used to identify areas where improvements can be made or areas where resources are being wasted.
As far as general implementation, most digital time trackers are easy to use and set up. Just make sure you're getting the right one for your team and their needs, perhaps by referencing the pros and cons list above.
But even aside from those listed, there are plenty of other digital tools available for teams of different sizes and needs to track time on their projects. Be sure to do your research and understand that, while we've listed some of the best and most popular options, there may be one out there that is easier to implement for your team.
Final Thoughts: Use Tools Like Harvest to Keep Your Projects on Track
Project management time tracking is essential to any project, and digital tools are the best way to ensure accuracy and productivity. With Harvest, you'll have access to a comprehensive suite of time-tracking tools that make it easy for teams and individuals alike to manage their projects with confidence.
Harvest helps track timesheets, set budgets and goals, create detailed reports, integrate with other apps like Slack or Asana, and get invoices paid faster than ever - all in one place! Whether you're managing freelance projects or running large-scale team initiatives, using digital tools like Harvest can help keep your projects on track for success.
You can learn more about Harvest here and take advantage of their free thirty-day trial, so why not take a look and decide whether this time-tracking software is right for your project?