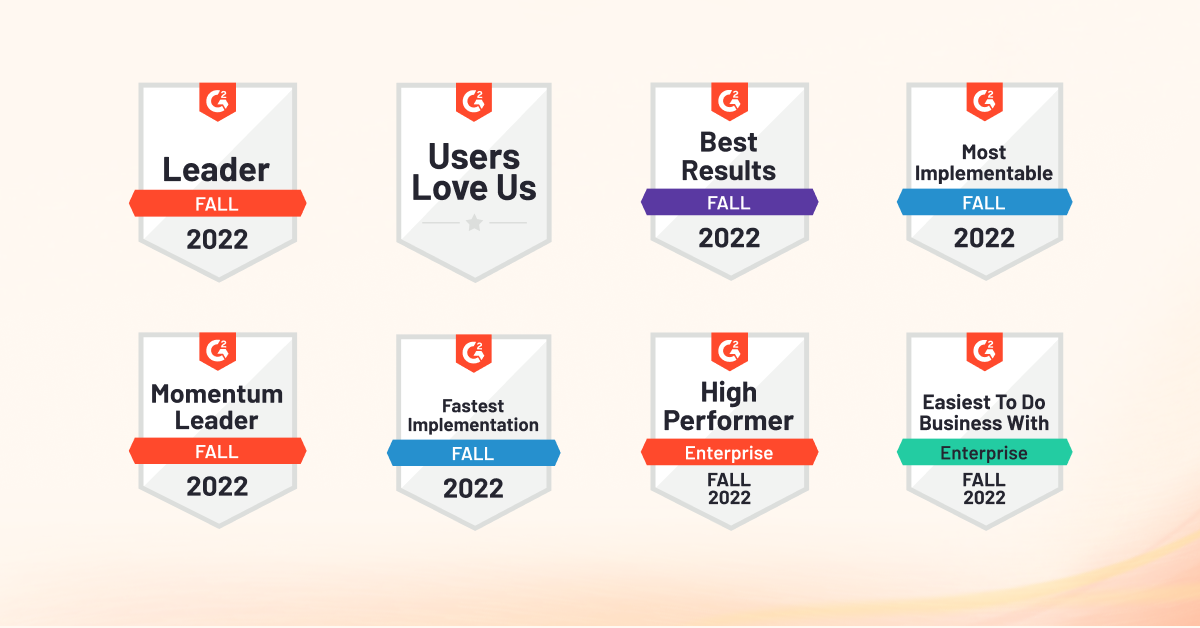 The results are in: G2 awarded Harvest with 14 badges in the time tracking and project cost management categories as part of their Fall 2022 Grid Report. The recognitions are based on customer reviews, and we're honored to see how valuable our tools are to the great businesses who use Harvest to keep work running smoothly.
Highlights from our award list
In addition to earning the Leader award in both categories, a few badges that we're particularly proud of include:
Easiest to Do Business With
We focus on making it simple for you to track time and keep projects on track — without adding another headache to your busy day. But don't take it from us. Digital product agency Dovetail co-founder Nick Frandsen echoed the sentiment when asked why they chose Harvest.
"We needed something that worked, something that was super simple, because we don't want to have to teach people how to use this tool as part of onboarding."
Fastest Implementation
Harvest tools don't require a lengthy setup process, and according to the awards, have the shortest "go-live" time. This means you can get back to spending your valuable time on what's most important.
Mergers and acquisitions director and G2 reviewer Andrew agrees.
"Harvest's timekeeping system is simple to implement and use. The system permits the creation of multiple projects, each with its own set of tasks, and assigning those tasks to various team members. As a manager, I can track each employee's time on a project and how that time compares to the allotted time."
Best results
Providing a quick and easy tool means little if the actual end result falls short. Harvest is not only simple to use but also produces powerful outcomes thanks to our intuitive time tracking and powerful insights.
Senior data analyst Tegan, another G2 reviewer, highlighted how effective Harvest is for tracking time and expenses.
"We are using Harvest for timesheet management and for expense tracking. Harvest allows us to track time granularly, so we can retroactively pull and analyze our hours data to see what projects have been efficient/inefficient for us."
How Harvest can work for you
Harvest time tracking makes it easy to capture time, gain insights from past projects, and get paid for your work — all in one place. When you start your free trial, you'll benefit from the following features and more.
Empowering insights
Harvest's time and expense tracking capabilities allow you to learn from the past by capturing critical project data.This way you can keep current projects on track, understand which projects are profitable, and know when it's time to take on new business or grow your team.
Intuitive time tracking
We designed Harvest to be a flexible time tracking solution that your team will actually want to use. We're integrated with the tools you already know and love, and your team can easily use it from wherever they work.
Easy project management
With visibility into key aspects of your projects, Harvest makes it as simple as possible to keep everything on time and on budget. Our clear visual reports, accurate data, and the ability to pinpoint which tasks are costing you the most allow you to optimize how your team works.
---
Join thousands of customers who use Harvest to easily track time, gain insights, and get paid, all in just a few clicks. Start your free trial today.