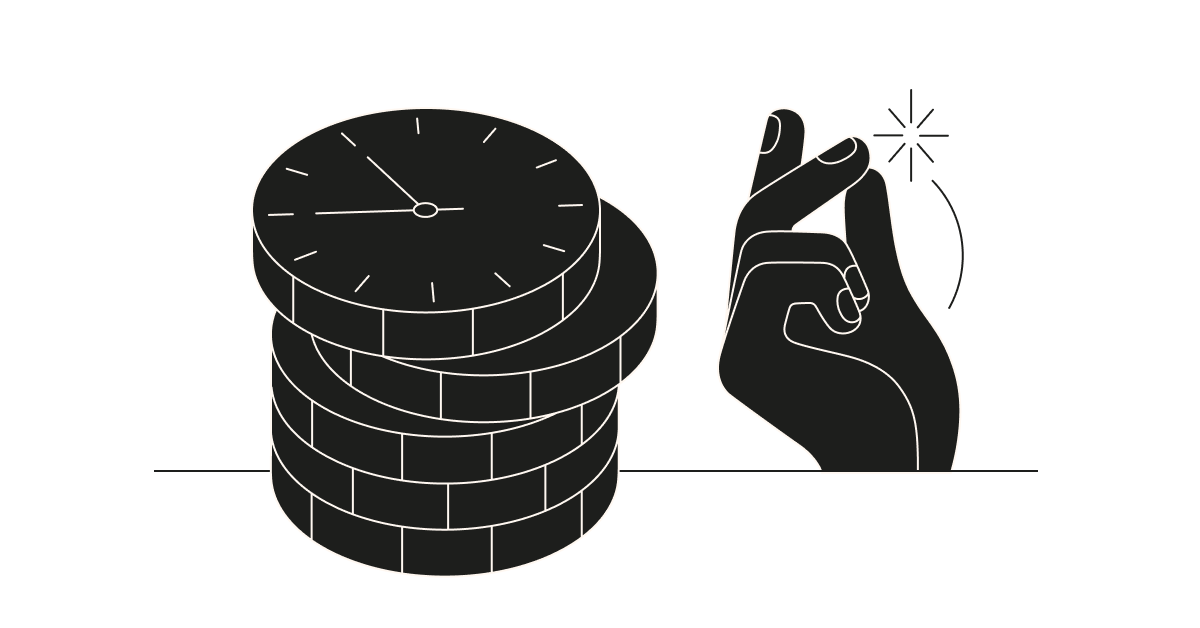 When budget overruns and tight timelines start keeping you up at night, it's time to boost your project profitability practices. It's one of the most important factors when growing the success of your business — having a full understanding helps you decide if a client is worth taking on and which clients to prioritize.
But shouldn't all projects be profitable? According to a recent report, it's easier said than done — 90-95% of agencies do not consider their projects profitable. In order to maximize your revenue, it's critical to understand that it's not about how many projects you have, but how profitable each one is.
Let's jump into what exactly project profitability is, how to calculate it, and what you can do to improve it for each initiative.
What is project profitability?
To put it simply, project profitability measures how much money you'll earn from a project after total costs, resources, and time are factored in — meaning a higher revenue doesn't necessarily result in higher profitability.
Project profitability is key to measuring a company's sustainability and growth — if it's higher, then you have greater revenue and more funds to invest in projects later down the road. It also drives your decision-making and prioritization process, enabling you to determine which clients are the most profitable based on real, reliable numbers.
How to calculate project profitability in 3 steps
The first step to growing project profitability is to know how to measure it. While there are several ways to do it, here's the easiest way:
​​First, multiply your billable hours by your billable rate. Then, add on any other expenses you incurred on your client's behalf while working on the project. This is your billable amount.
Next, multiply all hours your team spent working a project by your hourly rate, and add any other expenses that arose during the project. This is your total cost.
Finally, subtract your total costs from the billable amount.
To put it simply:
Project profitability = Billable amount - total cost
5 ways to increase project profitability
Now that we've walked through the basics of project profitability, here's how to increase it:
1. Estimate accurately
First things first: Before taking on a project, you should make accurate, realistic estimates. Doing so will help you identify what you'll earn and ensure you and your client are both getting value out of the project.
Start by asking the potential client a few questions to gauge the full scope of the project:
What services do you need?
What services do you not need?
What is your desired completion date?
What expectations do you have for this project?
Do you want to see a complete breakdown of costs and services?
Think about what additional costs you'll incur to get the job done, like utilizing subcontractors. You'll also want to determine if you want to charge a fixed price or on time and material.
Once you've got client expectations, use past data from previous projects similar to the scope to understand how much money, time, and resources it's taken in the past. Of course every project is slightly different, but it provides a nice baseline for setting expectations on your side and having a sense of what the project will involve from start to finish — so you can set a realistic timeline.
2. Define success
If you don't identify precise goals and articulate them clearly to your team, you'll have issues as soon as the project begins. Make sure to define a successful outcome so you can set the tone and meet your objective with clear direction and less friction.
When defining your successful outcome, think of it in terms of the end result, and what changes will be achieved based on the service or product you completed. Ultimately, your outcome should meet or exceed client expectations, be easy for them to implement without disrupting their operations, and help them optimize their practices in a way they could not before working with you.
3. Track time
Only 51% of projects finish on schedule, meaning it's critical to implement a time management process to prevent projects from running off track. Missing a deadline not only creates a level of mistrust with your client, it also greatly impacts your profitability — but a time tracking tool like Harvest can make it easy to avoid this.
Harvest provides visibility into the key aspects of your projects — like budget, team capacity, and costs — enabling you to keep everything on time and on budget.
4. Break up with low-profit margin clients
Once you break down the numbers, it may become apparent that some clients aren't worth the resources and effort you put into them. This is why it's important to pay close attention to the project scope during the initial phases to understand exactly what the client's expectations are.
If you realize that your profitability expectations don't align with what your client is requesting, it might be better to say "no" to the project before taking it on. And if you've worked with a client in the past and experienced low profit margins, you might want to consider ending the relationship.
It's common for newer businesses to take on low-profit margin clients as they work to get off the ground, but you should gradually transition to clients who provide more profitability as you grow in order to see long-term success.
Tip: Harvest's reporting capabilities make it easy to identify high- and low-profit margin clients. Our visual reports help you assess each project to understand which clients provide the most value — and why.
5. Prioritize client retention
A few numbers that prove the power of retention: Nearly 65% of business comes from repeat clients, and increasing retention can boost profitability anywhere from 25% to 95%. This shows that instead of constantly wasting your time and effort on chasing new clientele, it's usually more impactful to prioritize the high-profit margin clients you already have.
You won't always be able to maintain retention with clients who are looking for a one-off project, but as long as you continue exceeding expectations, many of your clients will likely want to continue partnering with you. Focus on building and maintaining solid relationships with the clients who matter most to you — it will pay off.
---
Strong project management and accurate time tracking is the key to unlocking project profitability and continuous growth in the long run. And if you need a little help, sign up for a free 30-day Harvest trial today to discover how easy it is to keep projects on track, better estimate future projects, and maximize profitability.