If you're a Harvest customer, you've likely experienced the powerful benefits of our reporting: the ability to identify key insights, confidently plan with evidence-based decisions, and improve the operations of your business as a whole.
Now, it's even easier to empower your organization with the ability to save and revisit customized reports and share them with your team.
With this new addition, you can save time during your reporting process while also keeping everyone on your team up to date and on the same page. Here's how the new feature helps enhance your operations:
Save reports
It's now easier than ever to gain insights tailored to your reporting needs and return to them whenever you want. This new ability allows you to save reports with specifically configured settings to your Saved Reports screen and revisit them as needed with the click of a button.
You no longer have to re-configure settings like date range or specific filters you added each time you want to view the report — you only have to add them once. You can even set these reports to automatically run on a recurring schedule with the same settings, ensuring you always have the latest version.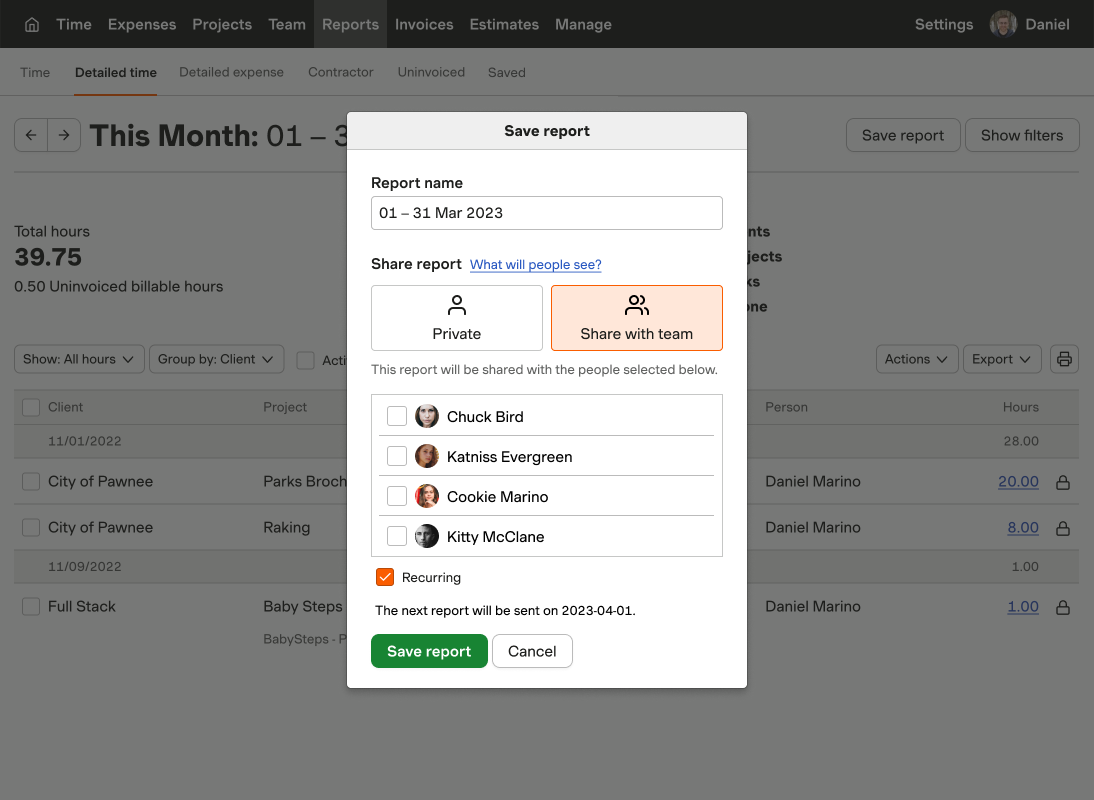 Share reports
It's important to keep everyone on the same page by providing the most recent reports, and the latest update makes it a breeze to do just that. Now when you create a customized report, you can easily share it with other Harvest users in your account.
This helps you enhance team collaboration and gives everyone the up-to-date information they need to confidently make decisions.
---
We're confident that the ability to save and share reports will boost your business operations by making it easy to foster collaboration and enhance project planning confidence among your team. If you have any questions on how to get started using this feature, our support team is happy to help!