Time tracking SOFTWARE FOR ADVERTISING
Effortless time tracking for agencies
Harvest makes it easy to track time, projects, and resource allocation so you get access to critical data without driving yourself (or your team) crazy.
Get a free trial
No credit card required.
Trusted by
70,000+
companies
How Harvest helps agencies
Simple time tracking
Harvest does the tedious work for you by keeping track of hours spent on each task, so your team can focus on what's most important — producing great work.


Powerful insights
Harvest reports provide unique insights into previous projects, so you can optimize your time and end each workday knowing your team produced the best results.


Fast online payments
Harvest transforms your tracked time and expenses into invoices that clients can pay online, so you can seal the deal and move on to the next project.
Time Tracking
Keep the creativity flowing and Harvest will keep you on track
Manually tracking time can hinder your ability to focus on fulfilling client needs. Harvest tracks task hours down to the minute and provides critical insights, so you can easily update customers and plan confidently.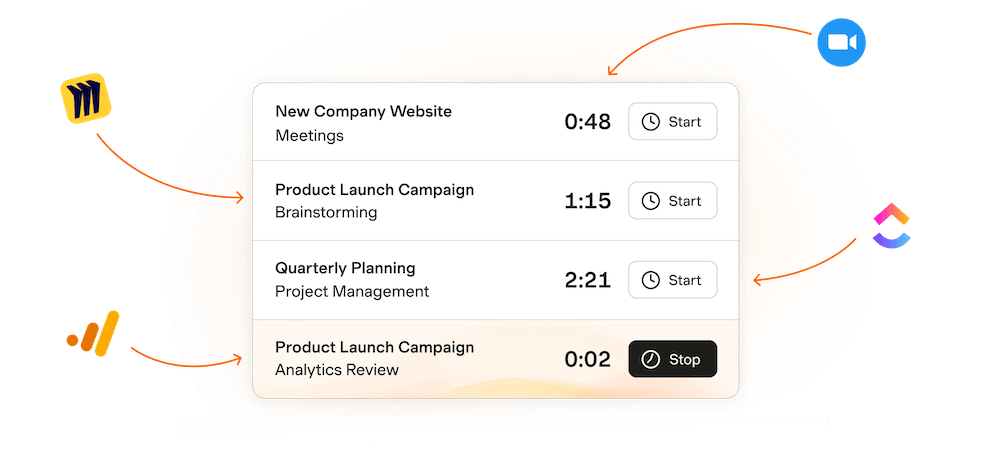 "Harvest has been very useful for us as we have discussions with our clients when we re-evaluate our business."
AJ Vaynerchuk, cofounder of VaynerMedia
REPORTS & ANALYSIS
Actionable insights for even better results
Harvest enhances the profitability of your agency with insights into which projects are most lucrative — and why. You can even use the data to build detailed monthly reports that show clients how budgets are tracking compared to your initial estimate.

INVOICING & PAYMENTS
Seamless invoicing that helps you get paid fast
Your hard work deserves swift payment — and Harvest makes it easy to get paid. We automatically transform hours into invoices your happy customers can pay online.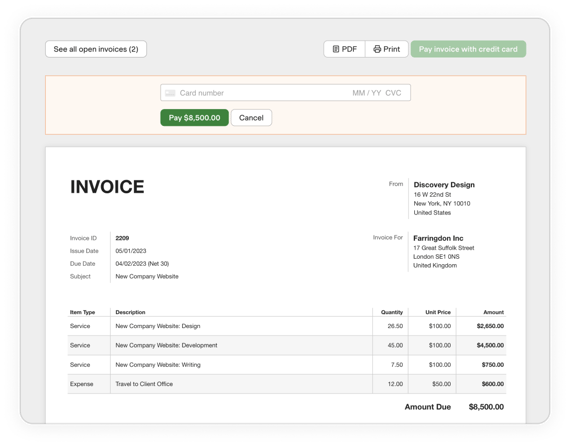 INTEGRATIONS
Integrate seamlessly with your favorite tools
TRUSTED BY 70,000+ COMPANIES
Helping agencies thrive since 2006
"
Harvest helps me see where we've been profitable and where we've been burned in the past. It's good intel that touches so many different parts of the business essentially.
"
Juliette Bogus
—
President of Inspire Agency
"
We have no desire to switch from Harvest because it's so robust in its ability to manage the sheer complexity of work that is required to be done.
"
Aaron Charles
—
Co-Founder of The Charles
"
We needed something that worked, something super simple, because we don't want to have to teach people how to use it as part of onboarding.
"
Nick Frandsen
—
Co-founder, Dovetail