This month's new founders come to us from Hamburg, Germany. Founded by 3 designers, precious provides design services to an array of clients: from the German Department for Foreign Affairs to music software makers, Native Instruments.
Aside from running the design studio, the co-founders also find time to operate a record label, 2nd rec.
We caught up with precious founder Christophe Stoll and chat about percious's formation, music software interface design, and dealing with multiple businesses.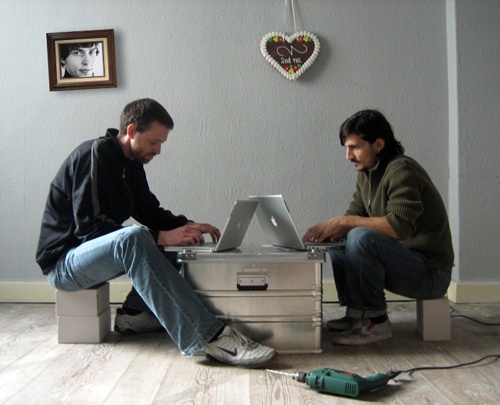 Tell us a bit about precious – when did you start the company and how would you describe your company's services and products?
We started precious in around November 2005 in Hamburg/Germany. Before, both founders worked in design agencies for several years: Johannes worked as an Art Director for defcom in Berlin before mainly focusing on the record label and freelance design work and Christophe was a Creative Director for Fork Unstable Media in Hamburg for almost 6 years. Some months ago we met our friend Philipp Granzin through a client and he had no other option than joining precious ;-)
We do not consider ourselves a "company" in a classic sense – only two of us share the same office, Philipp lives and works in Berlin. We rather enjoy our common mindsets and try working together as much as possible, also because we think it's more fun and more effective to work in a small and interdisciplinary group of friends. We have several more people in our network, mostly friends we worked with a lot during the last couple of years, so we can pretty reliably appraise the strengths of these guys and setup working constellations quickly.
When we were employed at the above mentioned agencies, we worked a lot on marketing-driven websites for large corporations and brands. After a while we got tired of too many decision makers and internal policies. We also realized that we were all more interested in meaningful, sophisticated and well-executed tools, rather than flashy, promotional websites (although sometimes it's still fun working on those projects under the right circumstances). That's when the idea of precious was born.
We love to think in workflows, rather than just aesthetics. What a lot of designers may consider dull impositions, is often an interesting challenge for us.
What prompted you to start 2nd rec record label? And how do you split your time between your design business and running a record label?
Actually, 2nd rec is almost 5 years older than precious. Johannes did another record label back in the days, which released two records of Christophe's former punkrock band – that's how we got to know each other. After moving to Hamburg and thus splitting up with his band Christophe started to focus on his solo electronic music project called Nitrada (www.nitrada.com) and his idea was to release his music on his own label, so we started 2nd rec – our 2nd record label ;-)
We don't have a fixed schedule to split our time between the different businesses. But probably we should do that in the future. Maybe Harvest can help us with that :-)
Designing music interfaces brings a unique set of challenges. Can you talk about that a bit? What challenges do people face as users and what do you face as a designer?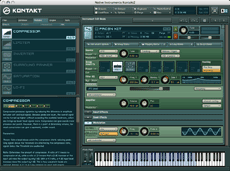 Today's music interfaces are maybe one of the most complex challenges in terms of how many controls have to be reasonably and accessibly placed on a limited amount of space. Unfortunately, the really dynamic and everlasting appetite for more and better musical features are mostly at the expense of the user interface simplicity.
As a user interface designer and musical user in one, that's quite tricky. The musician wants to produce music, focus on output and get away from too much distraction; the cry for less complex tools is getting louder and louder. The designer sits right in the middle of an area of conflict between the software manufacturer and its competition, between instrument development and audience, DIY bedroom producer and professional mastering engineer and so on. The musician wants to focus only on his primary tools and know them deeply, the designer again needs to know the whole market very well …
It's quite hard and enjoyable at the same time to work on the tools you're intensely using yourself after they're finished. I don't know how a music interface would look like if we would do it on our own, not for a client. Maybe it will happen sometime, there are many good examples of people that stopped working for others and happened to create wonderful things with their own business – such as Ableton, elektron or Monome
.
Please tell us briefly about a couple of your most recent projects?
Here is a sampling of interaction design and GUI work we've done for Native Instruments (makers of software synthesizers and samplers):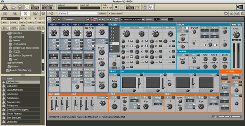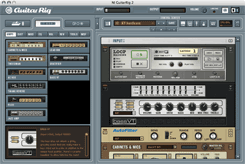 Reaktor on the left, Guitar Rig on the right.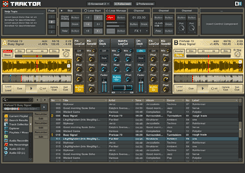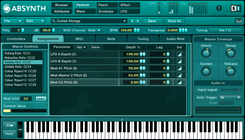 Traktor on the left, Absynth on the right.
Here are some websites we did during the past few months: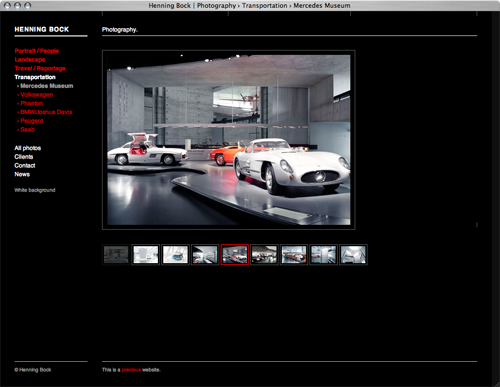 henningbock.com:http://www.henningbock.com – a very simple and easy to update portfolio for Henning Bock, a photographer from Hamburg.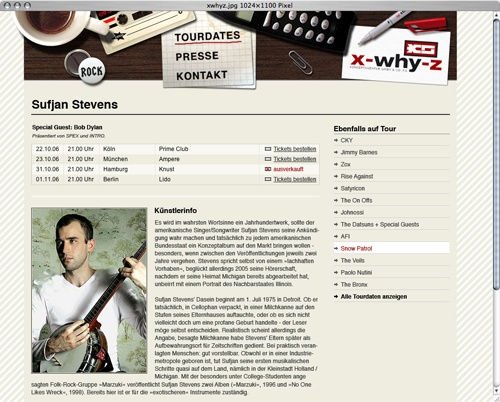 x-why-z.eu – an interim version for a booking agency called x-why-z.
And finally, some shots of record artwork design we've done for 2nd rec: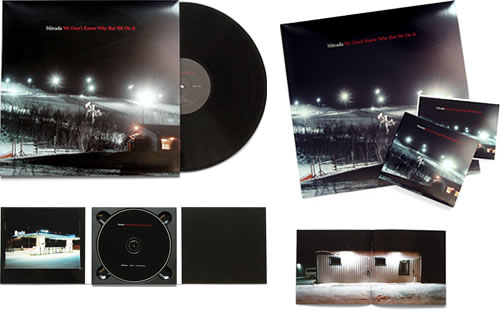 nitrada (which is my music alter ego)
We did art direction and design, Hening Bock did the photographs.
Almost all of the sites in your network are in English. I assume this was with the intention of reaching a wider audience? Has it been effective? How does the local market react to this?
We sell most of our records in foreign countries, so having an English website for the label is a must. With precious, we work mainly for German clients, but we wouldn't mind to work for international clients as well. It just feels natural to us to communicate in English on the internet. And it keeps us all trained! ;-)
What are some of your favorite online and offline small business resources for inspiration and knowledge?
We always loved John Maeda's SIMPLICITY blog; we're looking forward to read his new book. Adrian Shaughnessy's "How to be a Graphic Designer without losing your soul" was a very interesting read for us, although it's mainly targeted at design school alumni.
We also think you can learn a lot about design and entrepreneurship from Dieter Rams and his approach at Braun. Braun is a big corporation, so Rams' design department was one of the first successfull examples in design history where "small business" was able to influence or even define "big business".
There's a really good book about Dieter Rams and his work entitled "Less, but better". Apart from an insightful showcase of his best work, he wrote down ten principles of design that have been a key to his achievement as a designer. We wrote about it in our weblog the other day and posted these principles.
Where do you want your business ventures to be a year from now?
Our business plan is only for next week, sorry.
Do you have any advice you'd like to offer new entrepreneurs who are interested in building a multi-disciplinary business (i.e. provide services and products)?
Read the above mentioned book. Although there's that traditional wisdom about separating your personal life from business, always try to work with your friends or make new friends through your work. To be personally accompanied by your work as a designer or programmer 24/7 is not a burden, it's a privilege if you really believe in what you're doing.
If you're a Graphic Designer yourself, look for a programming partner early. There are millions of them, but only a few of them are suitable for you and your ideas. We're still looking for the right person.