This month's Harvest New Founder named themselves after the once-believed mythical creature, Giant Squid. But unlike the deep-ocean squid of tremendous size, this St. Paul Minnesota design studio is small and nimble. As you'll find out from the following interview with the Squid's founder, Reid Peifer, his studio has giant-size ambition and plans. In less than a year of existence, Giant Squid Industries have completed several online projects, made a few amazing silk-screen prints, created a couple of brands, and amidst it all, found time and given back to the community. We're proud to have GSI as part of Harvest New Founders Program, and hope you enjoy the interview.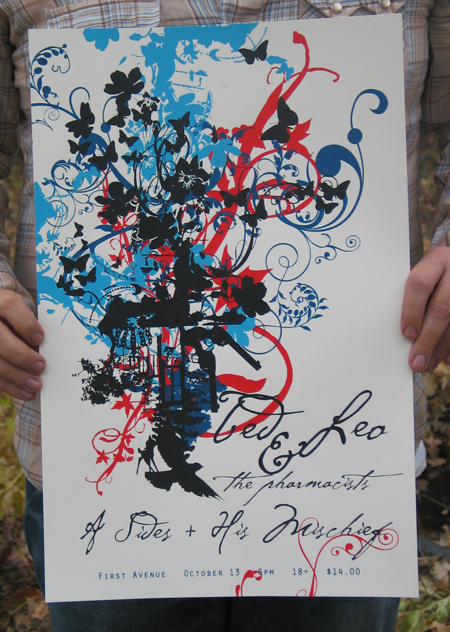 How did you come up with your business name, Giant Squid Industries?
The name Giant Squid Industries operates on a number of different levels for us. Up until very recently, the giant squid was a myth. It was a creature that existed in lore, the stories of sailors and writers. We knew as much about the giant squid as we did about Sasquatch and the chupacabra. Then little bits of scientific evidence would turn up. A tentacle here, a beach-ball sized eyeball there. People started to believe that there was such a creature. Just a few years ago, Japanese sailors were able to capture a Giant Squid on video and the myth was put to rest. This journey from mythology to reality mirrors our own progress as a company. As people active in the arts and music community we had heard stories of people who were able to create their dream job, seemingly out of thin air, but it didn't seem like a real possibility. Until now.
The name also alludes to our process. We're flexible. We've got a lot of hands. Most small design shops are limited in their offering, and that allows them to focus on their strengths. Which is great. Don't get me wrong, I have the upmost respect for small shops that focus on what they're good at. It's just not the way that we work. We find our strengths in being able to work across mediums. We are not solely 'Web Designers' or 'Print Designers' or 'Brand Agents' or any other buzzword. We're people that can help our clients achieve their goals whatever the medium or message.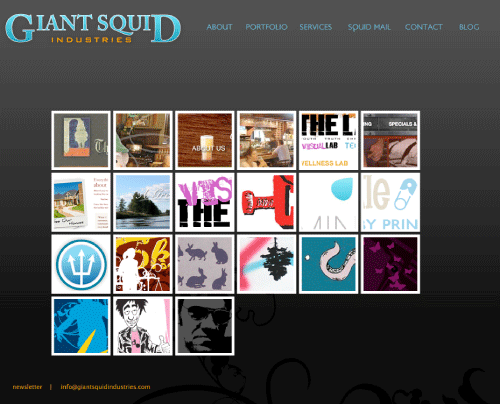 Why did you start GSI?
I alluded to this above. But Giant Squid is really a selfish endeavor. I think more small businesses would succeed if people went into it with that mind set. We strive to only do work that we enjoy. When you're starting out people will tell you that you have to 'suck it up' and do a lot of things that you're not excited about. We say bullocks to that. If your ideas are sound, and your work ethic is solid, you'll be ok.
Tell us more about your "0.25 hour back to community" arrangement – how, and why?
I should say this is a goal that we strive for. Some months we hit it, others we don't. We're not a huge corporation, so we can't give 5% of our profits to feed the homeless. Most folks these days, and definitely most small businesses can't afford to give away cash money. But we can afford to give away expertise. This takes shape in a lot of different ways. Sometimes it's an outright gift. We built a website for a school program that promotes youth getting involved with arts and technology. It's an amazing program, and we're excited that we could be apart of it. Sometimes it's a smaller project. We recently had a theater group approach us about doing some posters for a performance they were putting on. They bought paper and ink, and we holed up in our studio for a couple days to make them something we were both really proud of.
The point is, if you make it a priority you'll find the time to do it. We focus on the arts community because that's what we happen to connect with personally. You could just as easily lend your expertise to animals, breast cancer, farm aid, global warming etc…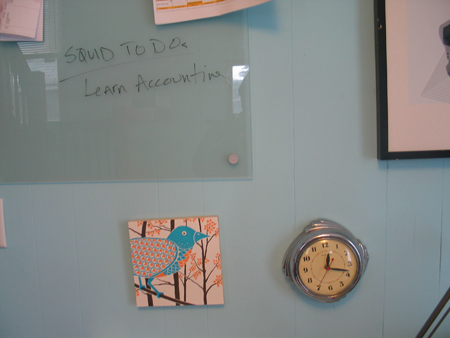 Why do you need to track time, and how does Harvest help your operation?
I can honestly say Harvest has changed the way I approach my day. I don't care what you do, knowing how you spend your time is a really enlightening process. I first approached it as a way to better understand how long certain activities took me. This is important for any business to succeed. You can't structure your business without knowing how long things take.
In a bigger sense, time tracking can make you more successful at life stuff. I used Harvest manically for a while to figure out where all my time went. I realized I spent a ridiculous amount of time getting to and from meetings. Now I try and schedule them all for the same day of the week, and I save hours in transport time (enough time to volunteer a little bit). It also illuminated how outta whack my priorities were with actual time invested. It showed me that the things I thought were high priorities to me, actually got far less attention than things that were lower on the list. It's a continuous process to rectify that.
Can you share with us a couple of recent, exciting projects?
One of the best parts about the Squid is the variety of projects we get to work on. Right now, we're working on a large scale social-networking project. We can't say too much about it as it's in development, but it's huge project with a big team of people. On the flip side, we're working with a local Learning Center to rebuild their web presence. It's jam-packed with kid friendly illustrations. I've learned one cannot be in a bad mood while drawing bunnies and rainbows and airplanes.We're also doing a whole package (brand, print, web) for a 5k Fun Run (LRAP MN's RACE FOR JUSTICE) that raises money to help lawyers working in the public sphere pay back their loans.
Where do you hope to see Giant Squid in a year?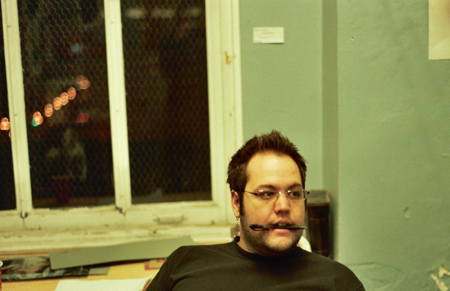 We're spinning the Squid into a couple side projects this year. The first is an online arts & culture magazine. I know there are tons of them out there, but we're going to add ours to the mix. It's been a really fun project to work on. We've cobbled together a group of really smart people from different areas. It won't make a penny, but it'll be a good time.
The second is a social justice inspired line of goods and apparel. We're approaching artists, crafts people, and designers to create stuff (shirts, posters, coasters etc) addressing social issues that they care about. A portion of the proceeds of the sale goes to a non-profit working on the issue, but more so the product itself raises awareness directly. I'm not talking about red t-shirts and pink ribbons. We're putting together really compelling and challenging products.
Thank you for your time, Reid!
To find out more about Giant Squid Industries and their service, please visit their website.