Keen Guides are bringing museums to life for groups who have traditionally been excluded from getting the full experience at cultural institutions: those with hearing and sight disabilities. Using hand held video devices like iPhones, they are making guided museum tours available in American Sign Language, cued speech and other formats to help people get the most out of their museum visits. We're proud that Harvest is helping Keen Guides with their important mission, and here is the story of how they are making the world a better place on tour at a time.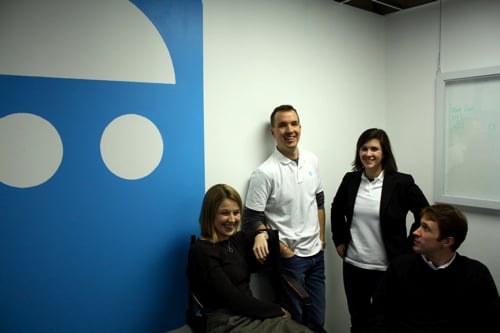 Tell us how the idea for Keen Guides came about?
The Keen Guides idea came about when one of the Keen Guides members went into a museum and asked for an alternative to the tour, and got a fifty-page transcript and an apology. We knew there was something better, and created a video version of the tour in sign language and took it to the museum the next day for an enjoyable, independent experience. This idea quickly ballooned into a product that everyone can use: kids, senior adults, tourists, and/or businessmen.
Traditionally how has the museum and cultural world made accommodations for the people with hearing and sight disabilities, as far as tours and accessibility?
The traditional accommodation methods aren't always, well, accommodating. Getting the services necessary for a full and enjoyable experience at a museum requires advanced planning or flexibility. Advance planning is necessary for securing an American Sign Language interpreter or attending a scheduled audio-described program. For those who show up without planning, like most of us, there aren't that many options. If you're deaf, you may get a transcript of the audio tour, or a copy of the docent's notes scribbled on paper. If you have blindness or low vision, let's just hope that you have a trusty friend to provide some description of the information in the gallery!
What are some of the tools and software that Keen Guides use to keep things running smoothly on the back end?
We use Harvest for timesheets and expense reporting. We researched quite a number of time tracking systems and Harvest came out a clear winner. Not only does it provide a fast and simple method of reporting, we can even access it through the iPhone App while on the go.
We use JungleDisk for file sharing and off site backup. WordPress, Final Cut Pro and Adobe Creative Suite are also indispensable tools for us.
What are the different ways that users can choose to receive and use a Keen Guide?
In addition to English, Keen Guides are available in American Sign Language, Cued Speech, and with closed captions, which is particularly appealing for visitors who may not identify as a person with hearing loss. For individuals who are blind or have low vision, audio description tours are available as an audio track that can be accessed through devices that support .mp3 files.
Do people need to have a specific device?
There is not a specific device needed to use Keen Guides, as the goal is to create a tour that can reach the widest audience possible. The tours can run on any platform that supports video. For the fullest use of the Keen Guides product, a video-supported smart phone with Internet connection and GPS functionality is optimal.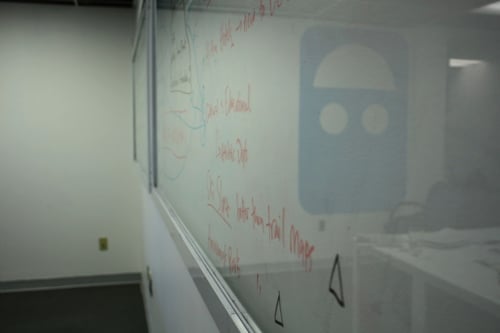 What if they are unable to afford one?
Cultural organizations and clients who subscribe to Keen Guides will have the option to provide a supply of pre-loaded hand held devices at the visitor service desk for people to check out, to ensure that no one is left out of the experience due to lack of technology or advance knowledge about the service.
What goes into creating a Keen Guide?
In the pre-production process, we guide our clients into the process of determining which pieces to feature with regards to proximity, transition time, and length of content necessary to capture the message. In order to avoid the "art on TV" stigma, we create the stops to be no longer than one minute, with just enough content to create engagement and dialogue beyond the Keen Guides information. We use it as a platform to get the visitors participating in the cultural experience.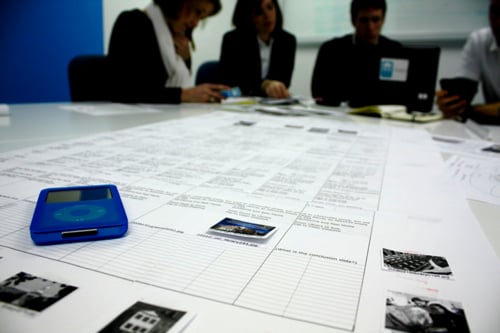 Are you creating a scalable standard that museums and cultural institutions can adopt to accommodate their guests?
Definitely. Our feeling overall is that meaningful mobile media has the stuff to make accessibility truly scalable – no matter the needs of the guests. With digital media, and especially the opportunity for user-generated content, families who use sign language can record tours of the Washington Monument for other families. Spanish-speaking tourists can offer others their take on the Statue of Liberty in Spanish. Ultimately, the more people use video tours and upload them to a central repository (that would be Keen Guides), the more accessible our world becomes. Over time, museums and individual users will have a strong set of standards to use to create the tours that generate the highest marks.
What facets of society, other than museums, are due for a major accessibility overhaul?
On-line videos are not required by law to be closed captioned or audio-described so major networks like NBC, ABC, CNN don't provide captions or audio description for the online videos and TV shows. There's a lot out there – and a lot of fix. In the areas where there is an increasing use of new media and telecommunications, the gap for people with sensory disabilities grows larger.
We're excited to welcome Keen Guides to the Harvest New Founders Program, and proud we can help them share their important work with as many people as possible.
To help companies get on their feet, The Harvest New Founders Program gives one year's subscription of Harvest time tracking service to a new company each month. Think you might be a good fit for our New Founders Program? Learn more and apply.