We hosted our first Harvest HQ Potluck Lunch today, and we're still reeling from the immense amount of homemade goodness! Everyone here has a big love of food, and our shared lunches often involve lively discussions and debates with whomever happens to be around and hungry at the same time. We decided to invite our friends to bring a home cooked dish to share, so we could all sit down together at the same time, and enjoy.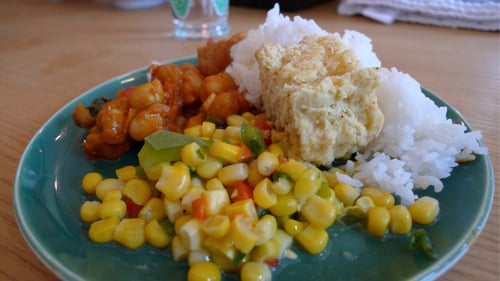 A brief rundown of the major players: some lovely Warm Farro with French Lentils, Caramelized Onions, and Feta, a warm and hearty Corn and Pepper salad, a vegan Vietnamese Fried Tofu and Tomato stew, and a tangy Chickpea Curry with Peppers and Spinach. Dessert was well rounded out with the four c's: Carrot Cake, Cornbread and Clementines.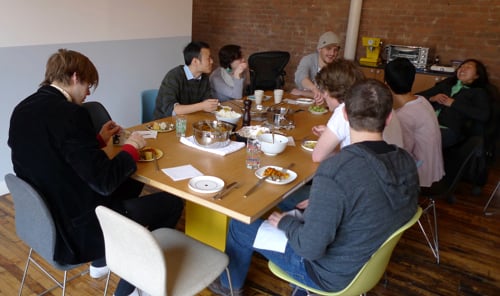 We hope to make this a monthly thing, because there's nothing cozier on a cold February afternoon than sharing a homemade lunch with your neighbors.