Rebecca Bradley and Gage Couch made the leap from their steady paying-great benefits-corporate jobs and struck out on their own with Cadence, a site planning and landscape architecture firm with a big heart and a lot of soul (they even make thank you cards out of their own cereal boxes!). We got to chat with them about their methods for achieving balance between their professional and personal lives, and how they use Harvest to keep themselves (and their contractors) on budget.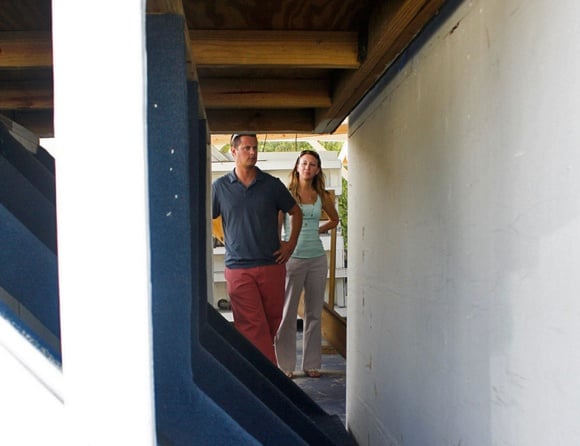 What sparked your first creative collaboration?
Our first creative collaboration was actually putting together a fun short film for our studio with our former design firm, for an internal contest. We made a Napoleon Dynamite themed short film that ended up winning the grand prize. We realized very quickly that having fun, being organized and truly working as a team produces the best and most satisfying work for everyone involved. After numerous collaborations, we eventually branched out on our own with what is now Cadence.
Part of your mission is to bring ideas of "Treating others the way you want to be treated" and "Leading a balanced life" to the forefront. How are you able to focus on these ideals in a hectic business environment?
Leading a balanced life: We take our work very seriously, but we are also just as serious about making sure our personal lives are in check. Each week we integrate personal life to-do lists with business to-do lists. By looking at what has to be accomplished side by side each week, we can better schedule both parts of life to ensure work isn't getting put in the back seat and neither is our personal life — and allows us to have friends and family around to share in our joys of success!
Treating others the way you want to be treated: We listen, and we put tons of effort into communication – how schedules will work, how deliverables will be produced and what expectations have to be met. We also like when things are lighthearted and fun, so we treat others that way. You can be professional, talented, polite, fun, and reliable – we've proven that these qualities can co-exist.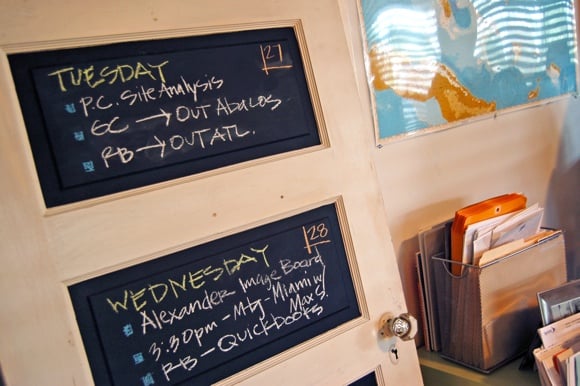 What project has Cadence worked on that has surprised you the most?
The one that sticks out the most is a project located in the Abacos Islands of The Bahamas. We spent two full days trekking the project site by foot, clearing trails with a machete to learn first hand what the island's terrain was, as well as its opportunities and constraints. We also quickly learned that for this project to really reach its full potential, we must evolve from the traditional practices of our Landscape Architecture backgrounds. We're proud at how many different hats that we are able to wear in order to execute a project well, and our experience over the years allows us to speak about sustainability, investment opportunities and challenges, and even construction methods.
What has been the most unexpected thing you've learned in your first year of business?
Garnering the will power to not put all of our eggs in one basket. You know you shouldn't, its cliché, and people warn you about it. Yet, its one of the tougher parts of running a small new business. Teaching yourself to not spend all of your time on one task or one end goal is what truly elevates you from being a designer who is busy to a designer who is seeking to be an entrepreneur. You must spread your focus across multiple platforms and diversify your potential for different lines of income to make it in this economic climate.
Who are your top 3 influences?
Blake Mycoskie of Toms. Why not incorporate good? It shouldn't be the by-product, it should be part of the original business plan. One for One, so simple.
Ian McHarg, author of Design with Nature. He pioneered the concept of ecological planning and was asking important questions about responsible development, long before green was cool.
Liz Lambert of Hotel San Jose. She's a hotelier and serial entrepreneur who has done things her own way. Couple that with a creative thought process – her results are the epitome of cool hotels.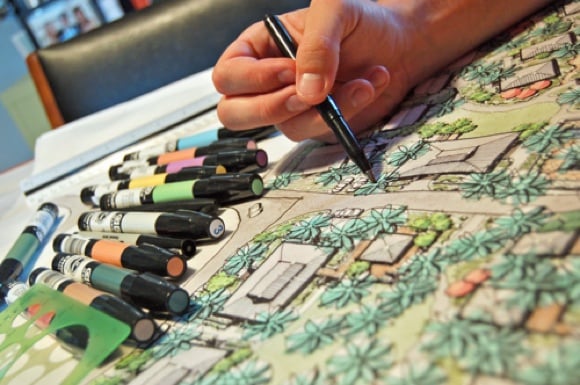 Why do you track time, and how do you guys use Harvest?
With Harvest, we can always make sure that we are spending our time in the right places. We have targets that we set for billable verses non-billable tasks every month, and the reports feature makes analyzing those percentages very simple. We find that the desktop widget and iPhone app make it that much more accurate when we're on the go. We like that we have the option to add our sub-consultants, as it keeps everyone on the team on the same page, and cognizant of how the project is moving forward from a numbers standpoint, and helps ensure that our projects stay within a predetermined budget.
What advice do you have for people starting new ventures in the current economic climate?
Buckle your seatbelt and enjoy the ride.
Have a solid game plan in place.
Possess the ability to be flexible during times where nothing is a sure thing.
Remain patient and positive.
Provide your clients with great service.
Give them insight into what they can expect – transparency goes a long way.
We welcome Cadence to our expanding roster of Harvest New Founders, and are happy to support their new endeavor focused on quality, transparency, balance, and fun.
To help companies get on their feet, The Harvest New Founders Program gives one year's subscription of Harvest time tracking service to a new company each month. Think you might be a good fit for our New Founders Program? Learn more and apply.