Last month, we revealed the new Harvest Time Report, and since then, we've continued working on updates to the other sections of Harvest Reports. Today, we're launching the new Detailed Time Report. It's faster and more precise, enabling you to easily create the exact reports you need.
Find What You Need
We've added new input filters that make it so you can quickly choose what to include in your report. Simply start typing what you're searching for and results will appear instantaneously. You can also select multiple items for the same category. Want to see a report for your two most tracked Tasks? This is now possible with the new filters.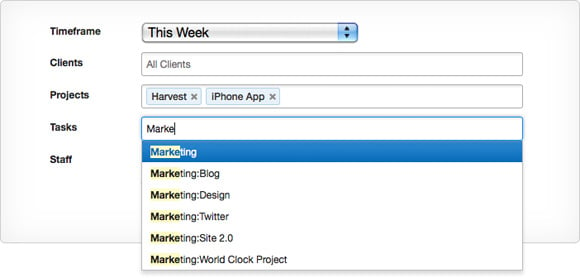 Better Organization
The Detailed Time Report previously grouped all results by Date. Now you can group results by any category that you use to filter your report. Each group displays the hour total with a clear breakdown of time entries below. Grouping results keeps Detailed Time Reports clear and organized for you and your clients.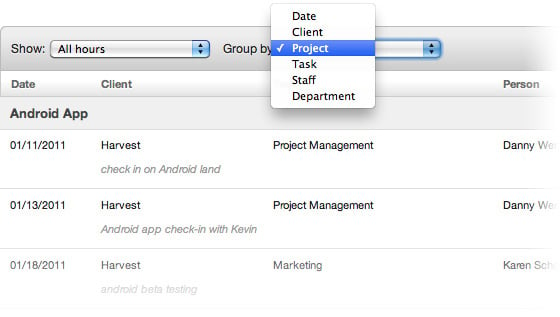 Other Improvements
We've made some other notable improvements, including:
This feature took us 182.13 hours.
Refreshed visual design with better spacing.
Improved interaction for marking hours as invoiced or uninvoiced.
We've also brought over all of these changes to the Expense Report.
All of the changes we've made make the new Detailed Time Report easier to generate, scan, and use in and out of Harvest. Additionally, we've got more new features coming to Harvest Reports next week. While you're looking forward to these, enjoy the new Detailed Time and Expense Reports, and let us know what you think!