Good news for Quickbooks Online and Harvest users! You can now sync Quickbooks Online with Harvest using Syncr. The connector will sync your timesheets, invoices, clients, people, and projects data between Harvest and your Quickbooks Online account.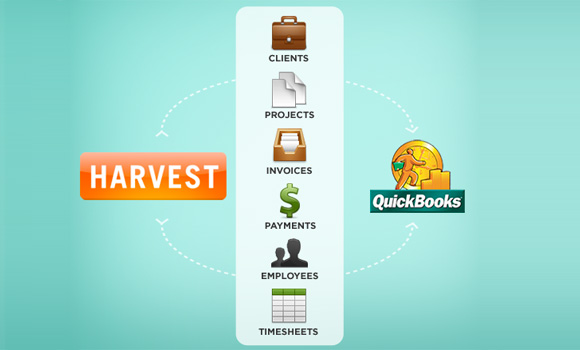 If there are duplicate entries between Quickbooks and Harvest, you'll be notified. You can even set the sync to occur at a given frequency (i.e daily, monthly). The connector is built by a third-party company called Mutually Human and costs $99/month. Learn more at Syncr HQ.
Using Quickbooks for Windows? You can easily export timesheets from Harvest into Quickbooks for Windows from within your Harvest account. For more information visit our Help Center.