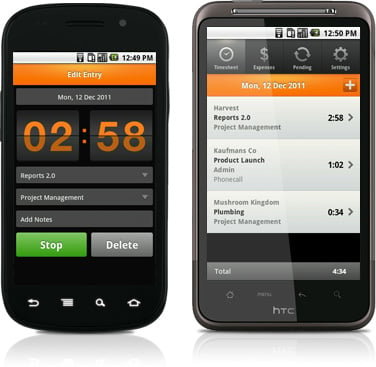 Today we're announcing a significant update for our Free official Harvest Android app, version 1.3. This update brings improved reliability with your Android phone syncing to your online Harvest account.
We launched our Android app in March of this year. This summer we overhauled the entire syncing engine in our iPhone app with brand new API calls, and now we've brought these new API calls to our Android app. They are a much more efficient and reliable way to sync time and expenses on your phone, even on-the-go!
Along with the reliability updates, this version also includes some new features and other improvements, including:
Sync button added to Pending tab
Project Codes are now displayed
'Report Issues' directly from the options menu
Various bug fixes
New icon
Enjoy, and let us know how the Harvest Android app is working for you. If you're running into any phone-specific issues, let us know by writing into support.
Visit Android time tracker to learn more and download this companion app for free.