It's an honor and a treat to work for Harvest. The team in New York does a fantastic job of reinforcing the value of culture, even when interviewing new people that want to join the team. As a result, we have a great group of people who work very well together, and our trust level amongst one another is incredibly high.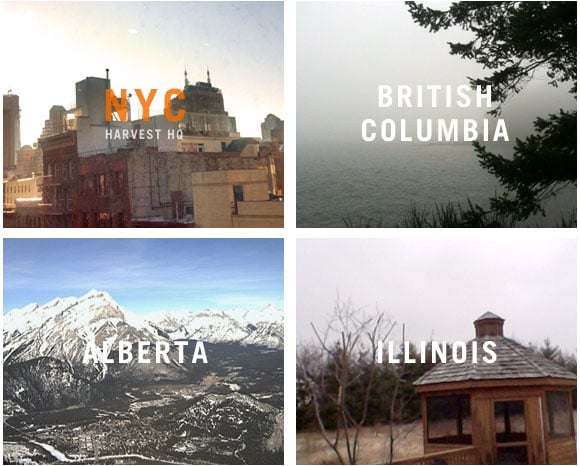 One of the big advantages to a high level of trust amongst co-workers is the ability to work productively while also working remotely. I live in Alberta, while Jon lives in British Columbia. Barry is in Minnesota; Doug is in Montana; Warwick is in Pennsylvania. Dee is in Hungary. Our head office is in New York City. And Patrick is trying a different-location-a-month for a while, starting with Texas, and now in Illinois. (All pictures taken today.)
To stay in touch, we all use Co-op to post what we're all working on, to have some hilarious banter, and to share some informative tidbits during the week. Here are some of this week's highlights:
Patrick is trying to get us to gamble on some strange American tradition called the "Superbowl". I thought it was a trendy NYC noodle shop.
This week we made a playlist dedicated to speed.
TJ taught us more about the dangers of fracking.
Karen had us all consider the trustworthiness of beards.
Barry got nostalgic about what we did last summer. (But it was before my time with Harvest, so it probably wasn't much fun anyway.)
And Christopher came up with a first draft of our new marketing campaign.
Have a good weekend, y'all!