Bidsketch is an application that lets you design beautiful proposals, send them to your clients and track them to see when they're reviewed and accepted. It has great support for things like templates, optional work/fees, and a client workflow to collaborate on, accept and sign-off on proposals.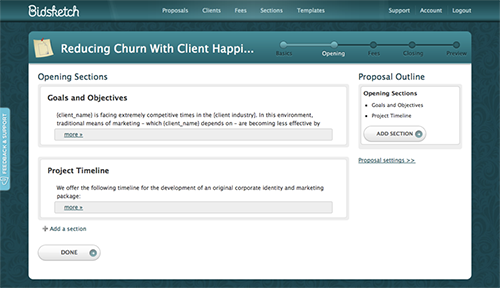 Now, Bidsketch is integrated with Harvest, allowing you to easily convert accepted proposals in Bidsketch over to an invoice in Harvest. Additionally, you can move client information between systems and create projects in Harvest directly from Bidsketch.
If you're looking at a way to take your proposals up a notch by simplifying the process and moving approvals online, take some time and check out Bidsketch.