While we're a bit late for Canada Day, we're excited to announce support for accepting online payments in Canadian Dollars with Stripe.
Setting up a Stripe account is remarkably simple, and it's rapidly becoming one of our most popular gateways. Using Stripe with Harvest makes it that much faster for your clients to send you that hard-earned money. It was time to share some of that love with our friends to the north.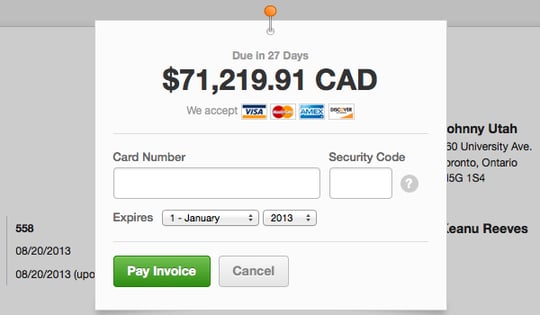 Getting set up to accept Canadian Dollar payments is as easy as 1-2-3:
Sign up for a Stripe account and configure it to use CAD.
In Harvest, go to Invoices > Configure > Online Payment and add Stripe as your payment gateway.
Profit!
Don't have a Harvest account? Sign up for a free trial and start collecting payments online!