JIRA is issue and project tracking software used around the world by development teams large and small. Now you can start a Harvest timer right from issues in JIRA. You'll know exactly how much time is spent on the issues keeping you from hitting the next project milestone — whether it's a bug, new feature, or other improvement.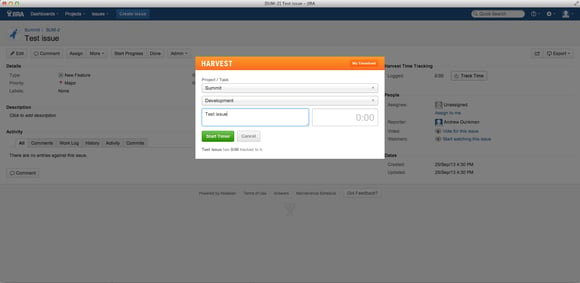 Every feature is designed to keep the focus on your work, not your timesheet. The name of an issue is pulled in automatically into the notes field of a timer. Total time spent and by which team members is included in the timer window, so you'll know who to follow up with before you get started. And in case you're starting a timer for a project that doesn't exist yet, you can create a project on the fly without leaving JIRA.
Grab the integration from the Atlassian Marketplace and start tracking time on the next issue!