Recently we released a long awaited update to Harvest for Android. In previous versions, there were reports by some users experiencing issues with syncing, sluggishness, and even crashing. We did a serious overhaul of the codebase to fix these issues and to make further enhancements much easier to implement. The result is a more reliable app with vastly improved performance and usability.
Optimized Timesheet — Now you can jump to today's date from any day of the week in the timesheet. Behind the scenes, logged time updates to Harvest more efficiently than before.
Team Status — Administrators can stay in sync with their team by viewing their team's timers in real-time from the app.
Refer a Friend — The next time you mention Harvest at a cocktail party, you can share a unique link with partygoers and earn credit ($) towards your next month's bill.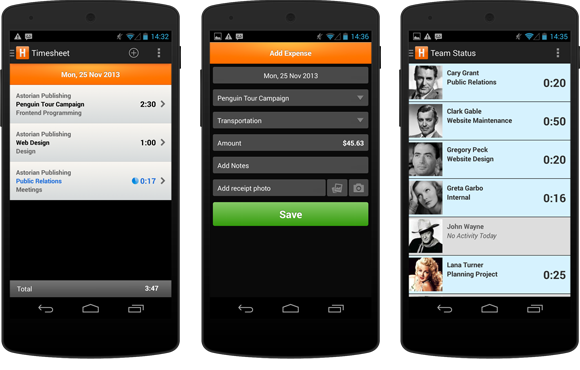 This build should feel more solid than ever before, and we invite you to give it a try! And as always, we're listening — don't hesitate to leave us feedback in a review on the Google Play store.