We've made another update that will make your Harvest Xero experience even more flexible! Up until today, all of your invoice line items from Harvest got copied to a single Revenue Account in Xero. Now, your Harvest invoice line items will get copied to Xero Revenue Accounts based on the mappings you have configured in Xero.
In Xero, you can assign your Item Codes and/or Contacts default Revenue Accounts. With this update, Harvest invoice line items will get saved to these defaults. For instance, if the default Revenue Account for your "Services" Item Code in Xero is "400 – Sales", then any invoice line items in Harvest with a Category of "Services" will copy over to the "400 – Sales" account. Magic!
If you don't have default Revenue Accounts set up for Item Codes and/or Contacts in Xero, no worries! All your invoices will still get copied to the Xero Revenue Account you indicated in your Harvest Account Settings.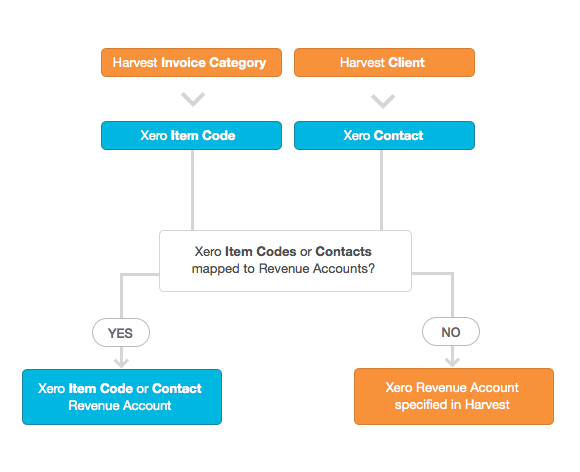 Any questions or issues, get in touch with us at support@harvestapp.com. If you want to share your thoughts on this feature or anything else related to the Harvest Xero integration, please fill out this quick form.
Need more information on how to update your Revenue Account settings? Just check out Xero's help docs about Item Codes or Contacts.