Today in Forecast we are adding a quick link for you to jump from your schedule to Harvest's Project Analysis page.
The Edit button on expanded project rows will now be replaced with the project's Actions menu. For all Harvest-connected projects, a new action to "View in Harvest" will be present.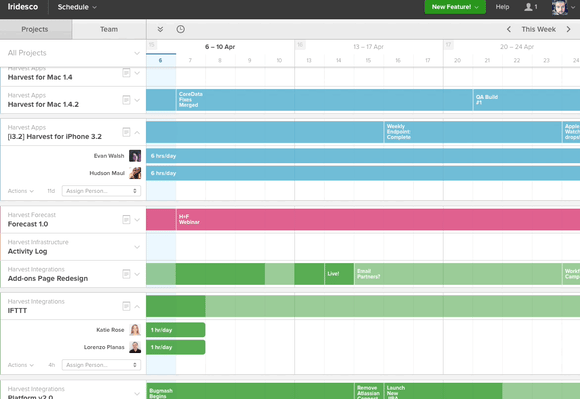 Now you can easily stay on top of your project's progress as you're scheduling. We think you'll find this link helpful as you use our upcoming Harvest + Forecast integration!
Bonus: Update your project notes in Forecast often? Now you can click the notes icon on a project row to edit them immediately!