It's spring! Time to throw out that sweater you haven't worn since 1995, and dust off your beach umbrella.
Here at Harvest, we're prepping for a bit of spring cleaning, too. A few weeks back, we revealed an improved design for expense categories. Over the next few days, we're releasing the second part of that improvement: the ability to archive expense categories.
If you're an administrator, just go to Manage > Expense Categories and you'll be able to archive any category in your list. Check it out: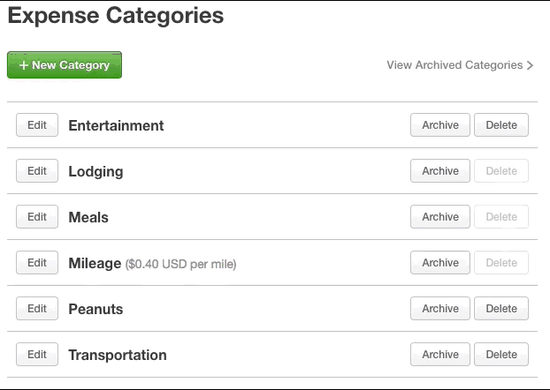 If you're not using a category anymore, just archive it! It'll be removed from your active categories list, keeping your view nice and tidy.
Worried about how archiving affects data? Don't stress. Here're some useful details about how archiving affects your account:
If an expense category is archived, you can't track an expense to it.
Archiving an expense category won't delete your data. Instead, the category is moved to an archived list.
If there were expense entries tracked to the category that you archived, they remain intact. You can still report on them and invoice for them. You can also still edit all data related to those expense entries!
You can restore an archived category at any time. Restoring the category allows you to track expenses to it once again.
If you don't see this feature in your account yet, don't worry. We're doing a gradual release, so you'll see it soon! We think this'll make your spring cleaning—at least in Harvest—a bit smoother. And if you have any questions, just give us a shout!
* We pulled the cat scene of our GIF from Ethan Marcotte's craftily curated bukk.it. If anyone knows whose cool cat that is, we'd love to know too!