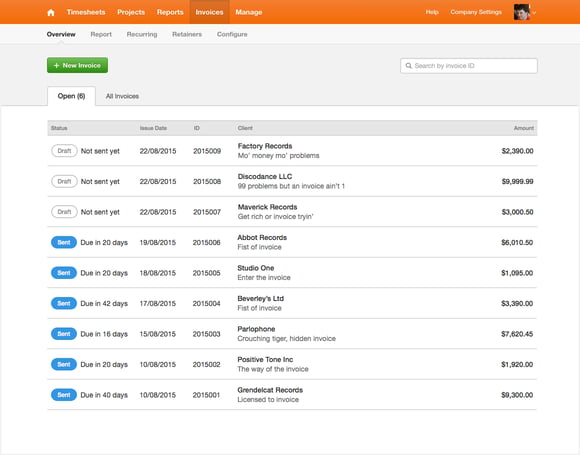 Some invoice improvements are coming your way! Over the next few weeks, we'll be releasing a new Invoices Overview.
What's that mean? Soon, when you head to Invoices > Overview, you'll see a new design, as well as a few new handy features. Other sections in the Invoices tab—like Report, Recurring, and Retainers—will stay the same. And never fear: all of your existing data will remain safe and sound.
Why the change? Simply put, Invoices Overview was old. We wanted its design to match newer parts of Harvest, like Projects. And more importantly, we needed to clean up this section so we could improve existing features as well as add new ones.
Speaking of new features, we're adding search! When we release the new Overview, you'll be able to search by invoice ID, so you can track down any invoice in seconds. Check it out: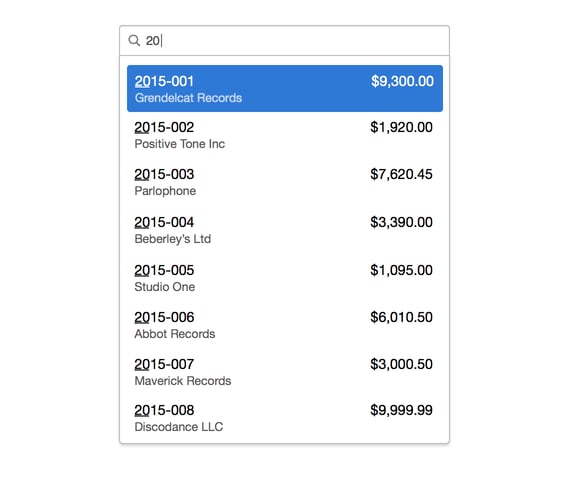 You should see these updates in your account soon! We'll also have another blog post closer to release to introduce you to all the sparkly new features. And in the meantime, if you have any questions or feedback, just let us know in the comments or send us a note!
Update: We've gotten a lot of comments requesting ways to find invoices by client, and we wanted to let you know that feature is already included in this update! You'll find filtering by client under a new All Invoices tab when the new Overview is released.
Update, August 31, 2015: The new Invoices Overview that this blog post announced is now live! You can see more here.