The Harvest for Trello integration just got a whole lot better! We're delighted to be one of Trello's first Power-Ups for Business Class, which makes Harvest time tracking a native feature in Trello. Once you enable the Harvest Power-Up on a board, your whole team will be able to track time right inside Trello. Simple as that.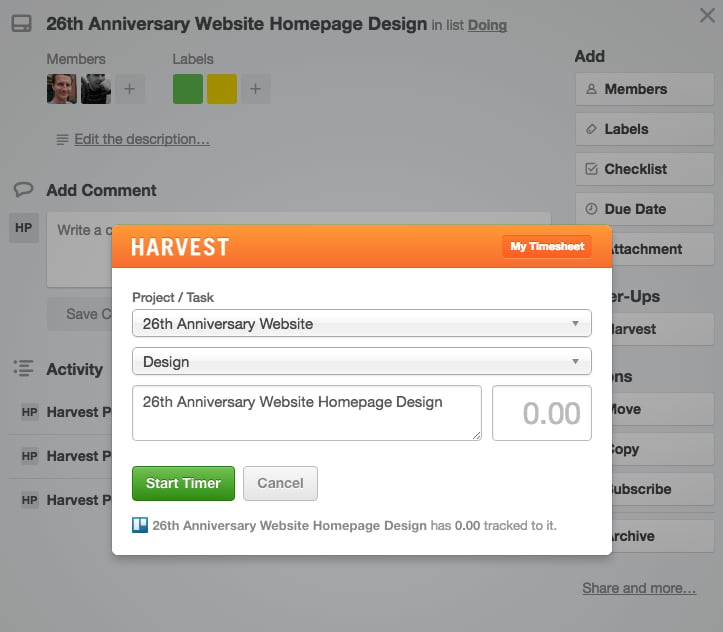 Trello's a great tool to manage your team's projects. The Harvest Power-Up gives your team a quick way to get a timer going without ever leaving Trello. You'll be able to see the total time tracked to each card in Trello. And better yet, all of your Harvest timesheet entries will have a link back to their Trello cards should you need to reference the details:

But this is just the beginning! We plan to surface more Harvest data right inside Trello so that you can have key information at your fingertips while you manage your projects. Have something you'd like to see added to our Trello Power-Up? Feel free to leave a comment here, or drop us a line.
For more information on how to set up the Power-Up and track time, check out our Help Center.