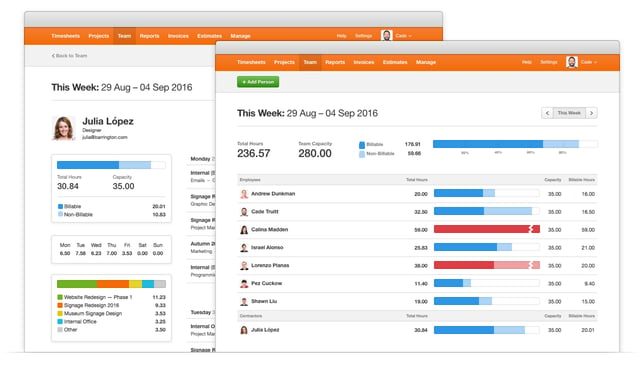 Get ready, in the coming weeks we're releasing a new section in Harvest called Team!
Why the change? We heard from a lot of you that it's difficult to keep track of your team's time. There were some burning questions that Harvest just wasn't great at answering quickly:
How do I make sure my team's putting in time, and that their time is accurate?

How do I answer basic questions about my team? For example, did my team track

enough

time? Or, who's working way too much and in danger of burning out?
Team will offer some insight. We imagine it as the place you'll go to review and edit your team's time, easily see who is and isn't tracking, and better understand the details of their hours.
Team will also replace your Manage > People section. You'll still be able to do everything you currently can. We're simply combining those old administrative features with some more useful and robust reporting to help you better understand your team's time. We can't wait to show you what we've been working on!
We'll slowly release Team to all Harvest accounts in the coming weeks, and you don't have to do anything to get it. When we release, you'll simply see Team in your main navigation. And, we'll be sure you have all the info you need to use and understand your new section.
If you have any questions until then, the best place to chat with us is by email. Just get in touch!