Forecast exports are a great way to take your scheduled hours on-the-go or to calculate various future business metrics. However, while the Forecast schedule view focuses on days and weeks, business metrics are often looked at from a higher level.
Today, we're excited to introduce a new Monthly format for Forecast exports. The exports are mostly the same, but now hours can be rolled up by month instead of just by week. You can find this option under the new "Time Format" section on the Export form: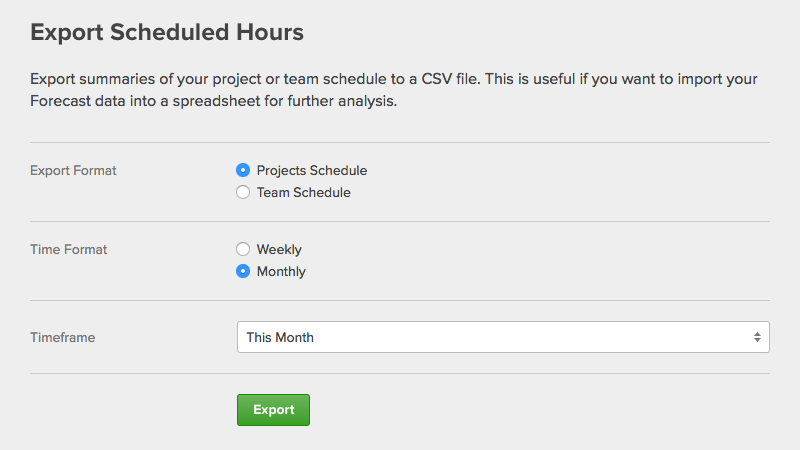 We've also recently updated the "Timeframe" section, adding quick selection for the most used timeframes. This should greatly speed up your exporting, but you can still select a custom timeframe if you need to. As a bonus, we'll also remember the options you use the next time you export.
As always, if you have any questions, please drop us a line. Happy scheduling!