We recently released a new Reports section in our mobile apps, which includes a basic Time Report for all users and a Team Report for Admin users. I'd like to give you a quick explanation of these two reports, plus another small enhancement that comes with these recent updates.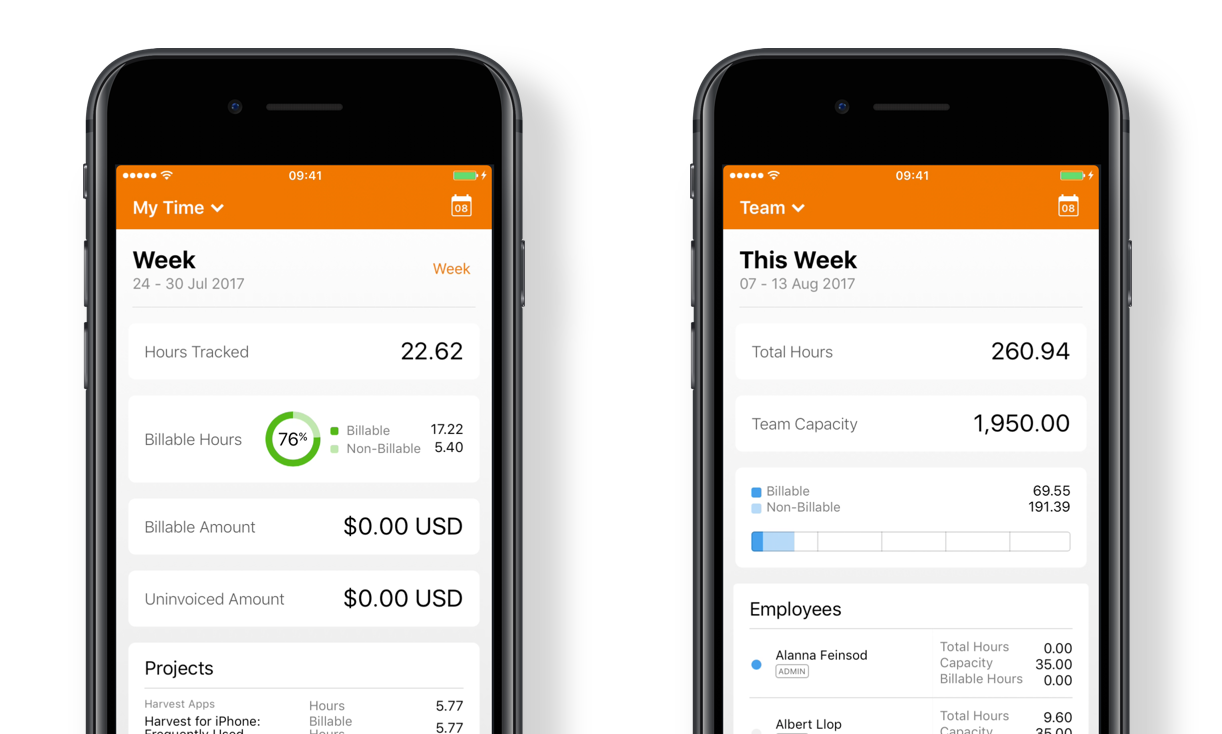 The My Time Report gives you a high level overview of how much time you're tracking as an individual. It shows where you're spending your time, whether it's billable or non-billable, and how much you'll be able to invoice for that time. This report is similar to the My Time Report in the Harvest web application, only it's been designed with the mobile user in mind. Important figures stand out, and we took care to make any tabular information fit well on smaller screens. For now, we allow you to choose between five preset timeframes for this report. You can quickly navigate between timeframe periods by swiping left or right on iPhone or using the arrow buttons on Android. In the future, we hope to allow custom timeframes for this report.
The Team Report is based on the new Team section, released late last year. This report will give Administrators an overview of total time spent per week, along with time spent by each individual on their team that week. Similar to the My Time Report, you can easily navigate forward and backward through weeks using the arrow buttons (Android) or by swiping left and right (iPhone).
In addition to the new reports, we've also done some work on the backend to make sure the Favorites that you assign are persisted across all three of our apps: iPhone, Android, and Mac! If you track time from several different devices or switch accounts often, you don't have to worry about that Favorites list disappearing or looking different when you sign in from somewhere new.