Reviewing projects, teammates, and pending timesheets can sometimes be a bummer when it comes to quickly finding the information that matters most to you. You don't need to see everything all the time. And nobody wants to scroll through a long list of projects or teammates to find the handful that are important now.

If you've found it difficult to focus on what you need, when you need it, I've got some good news. We've just made it a little bit easier to find the projects or teammates that're most important!
Pin Projects and Teammates to Prioritize Your View
Most of the time, most people want to report on only a handful of projects or people. And those may not necessarily be the same projects or people your teammates focus on. Plus, the rest of Harvest's data might be important every few weeks or months, but not every day.

On the Projects and Team Overviews, we've added the ability to pin projects and teammates to the top of the page! The great thing about pinning is that it's personalized to you. Check out how easy it is:

On the Projects Overview, click Actions > Pin on the project you'd like to pin. Now this project will always appear at the top of the Projects Overview until you unpin it.
The process is similar for teammates. On the Team Overview, click Actions > Pin on the teammate, and then they'll be listed at the top of the Team Overview until you unpin them.
Filter Pending Timesheets to View Just Your Team
It's Friday afternoon, and you're itching to get out of work for the weekend. The last thing you want to do is sift through 50 pending timesheets to find the few that actually matter to you!

To make your life a little easier, we've added a filter to the Pending Approval page to let you sort and approve timesheets by team roles, contractors, your pinned projects, or your pinned teammates.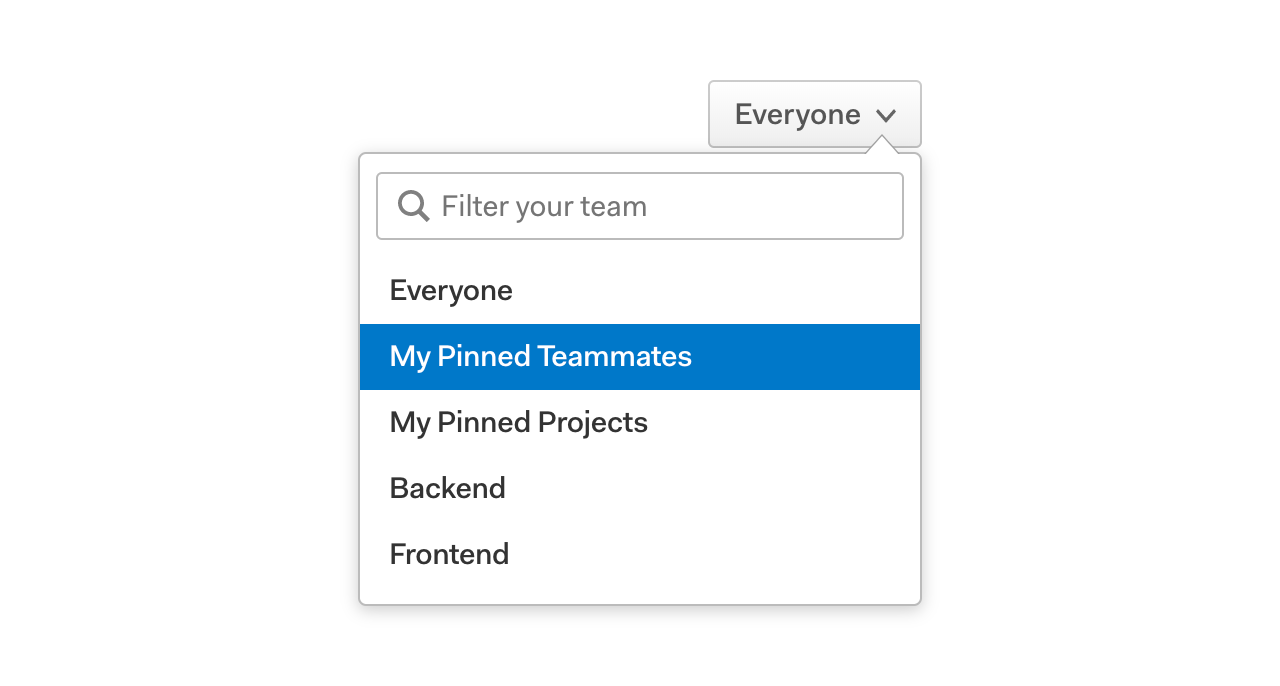 Save Time in Harvest
We know you're busy—the last thing you want to do is spend time trying to find the projects and teammates you need to see on a day-to-day basis. With these time-saving additions we'll show you the right information at the right time.