Time tracking SOFTWARE FOR ARCHITECTURE
Time tracking that provides a blueprint for success
Harvest handles time tracking, invoicing, and project reporting so you can focus on expert architectural design, not tedious timesheets.
Get a free trial
No credit card required.
Trusted by
70,000+
companies
How Harvest helps architects
Simple time tracking
Harvest does the tedious work for you by tracking time spent on each task, so you can focus on what's most important - building great ideas.
Expense & invoice management
Easily build invoices with tracked expenses like mileage, materials, and licenses via desktop or mobile.
Specific fees for each task
Keep your budget on-track by assigning unique fees to each phase of your project.
TIME TRACKING
Keep fixed-fee projects on track
Harvest's time tracker helps you manage how much billable time your team is putting into a project versus the fixed fee you charged your client.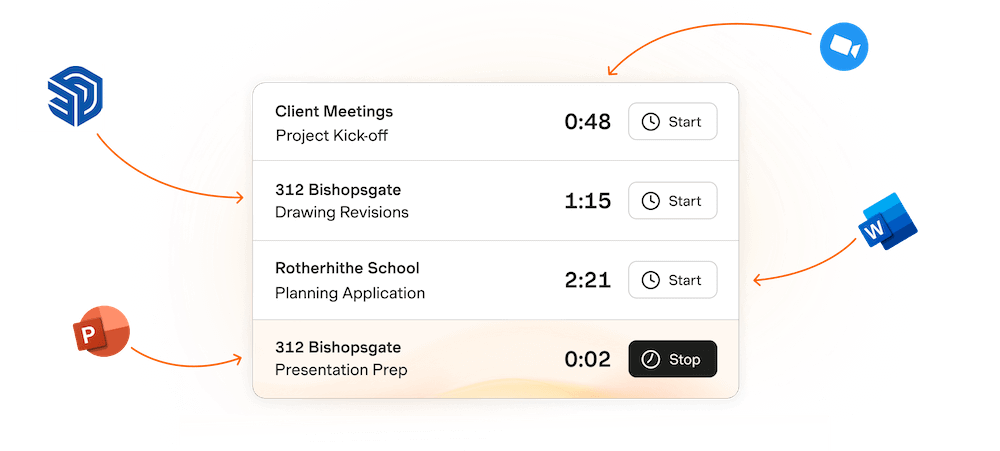 "From the perspective of a project leader, it doesn't take hours to generate reports — you can get the details you need in minutes."
John Wall, Founding Principal of Public
REPORTS & ANALYSIS
Actionable insights that help you manage projects
Harvest's detailed reports provide insights to help you keep your projects on track and on budget — you can even analyze how profitable each project is in real-time.

INVOICING & PAYMENTS
Seamless invoicing that helps you get paid fast
Your hard work deserves swift payment — and Harvest makes it easy to get paid. We automatically transform billable hours into invoices your customers can pay online.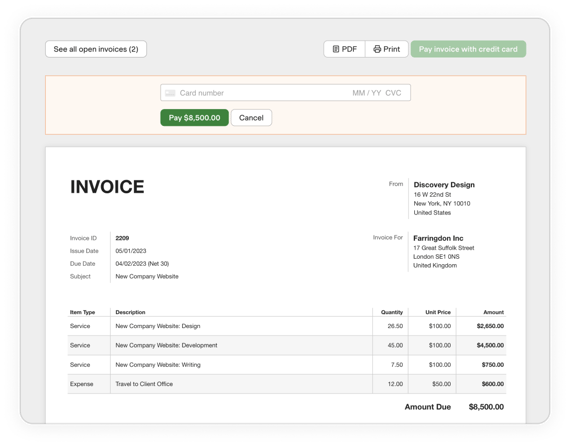 INTEGRATIONS
Integrate seamlessly with your favorite tools
TRUSTED BY 70,000+ COMPANIES
Helping architecture teams thrive since 2006
"
Harvest allows us to track people's time, not just to know if they've worked or not, but also it's such a cornerstone of how we bill our clients.
"
Luis Klefsjo
—
Delivery Manager at YLD
"
Harvest was key to helping me start my company - it allowed us to move from a world of managing a lot of subcontractors to managing a staff quite easily.
"
Sara Holoubek
—
CEO & Founder of Luminary Labs
"
We use Harvest reports all the time, to assess our individual projects. We can see how they're performing and how we're going towards our goals.
"
Dr. Trenor Williams
—
CEO of Clinovations