Time tracking SOFTWARE FOR PROJECT MANAGERS
Project management is your job. Time tracking is ours.
Harvest handles time tracking, invoicing, and reporting so you can focus on expert project management, not tedious timesheets.
Get a free trial
No credit card required.
Trusted by
70,000+
companies
How Harvest helps project managers
Estimate with confidence
Harvest gives you a clear picture into past, present, and future projects to help you better forecast the resources and budget you'll need for upcoming tasks.
Powerful insights
Do you know if your team is spending too much time in meetings and not enough time executing? Harvest reports provide unique insight into which tasks take up more time than they should.
Actionable strategies
Harvest's cost analysis and resource allocation insights help you identify efficiency gaps in your projects, tasks, and processes -- leading to more successful outcomes.
TimeSHEETS
Keep your team ticking
Harvest's intuitive time trackers and reminders make it easy to track working hours — from wherever your team is.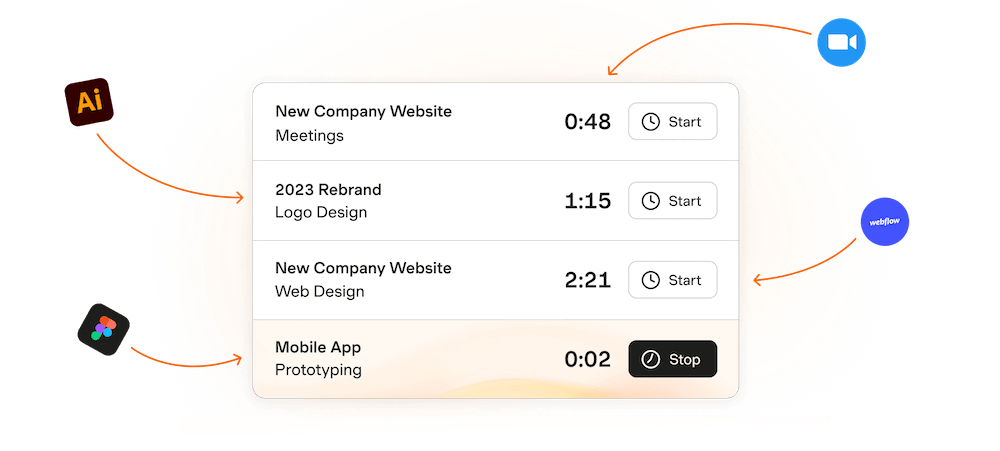 "Harvest is really valuable to us because all of that data really informs how we're pricing things.
Is it correct, is it incorrect? How can we tweak it to make sure that we are being more profitable?"

Lydia Odom, Senior Account Manager
REPORTS & ANALYSIS
Actionable insights that lead to better time management
Harvest's detailed reports provide insights to help you learn where your team's time is going, improve task management, and assess resource allocation.

INVOICING & PAYMENTS
Seamless invoicing that helps you get paid fast
Your team's hard work deserves swift payment — and Harvest makes it easy to get paid. We automatically transform hours into invoices your happy customers can pay online.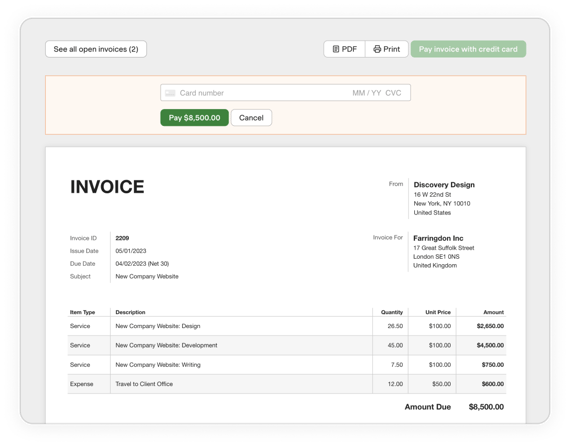 INTEGRATIONS
Integrate seamlessly with your favorite tools
TRUSTED BY 70,000+ COMPANIES
Helping project managers thrive since 2006
"
Harvest helps me see where we've been profitable and where we've been burned in the past. It's good intel that touches so many different parts of the business essentially.
"
Juliette Bogus
—
President of Inspire Agency
"
We have no desire to switch from Harvest because it's so robust in its ability to manage the sheer complexity of work that is required to be done.
"
Aaron Charles
—
Co-Founder of The Charles
"
We needed something that worked, something super simple, because we don't want to have to teach people how to use it as part of onboarding.
"
Nick Frandsen
—
Co-founder, Dovetail