In the next few weeks, we will be launching a couple of big updates in the Reports section of your Harvest account.
We're carrying over the new look and feel of the recently updated Time Report to the rest of the Reports section, and along the way, overhauling a few bits and pieces. We are also presenting a brand new Uninvoiced Report, one of the most highly requested features from the Harvest community.

The new Uninvoiced Report will be the place for your business to check for all of the time and expenses that have not been invoiced. The numbers are grouped by clients, broken down by projects – with a convenient button to invoice for the total unbilled amount.
The other significant update that will affect your workflow is an overhauled Detailed Time Report. We're updating the report form with an all-new, super fast, auto-complete input filter. The new filters allow for selecting multiple items for the same category – so you can, for example, generate a report for multiple projects and tasks all at once.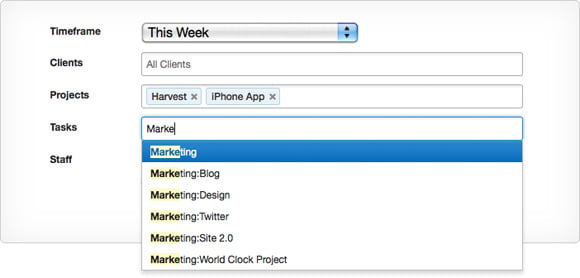 We're now in the final phase of testing and tweaking these new features, and we will launch the new features in the coming weeks. Thanks for your patience and continuing support, and we look forward to sharing the fruits of our labor soon!