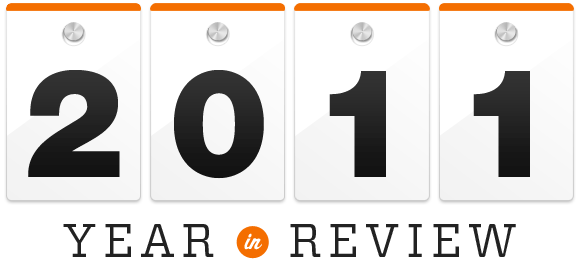 In 2011, we made over 800 updates to Harvest. We had countless conversations with our customers, added new features, refined old features and fixed issues. The constant evolution is a part of who we are as a cloud-based software company. A new update can be deployed to our customers in over 100 countries in an instant and we love that.
It's About the Team
Behind the scenes, we've focused on growing our team. By December of 2011, we added 8 brilliant Harvesters to round out the team at 19. We've learned new ways to work together, whether it's creating Delta Force teams for support, thinking through feature requests, or getting face time with our customers.
With every new team member we add to Harvest, we're adding one more mind that's completely focused on making the Harvest experience better for our customers. Updates are done faster, problems are solved more efficiently and our customer service gets even better (send our support team an email during business hours and you'll hear back from us within 15 minutes).
It's been a tremendously educational year for us as a team. If you'd like to learn with us, we're hiring. :)
Turning 5 Years Old
2011 also marked the 5th year we're in business as Harvest. Harvest was first created to meet the time tracking needs that Shawn and I had during our days as a design studio.
Since the beginning, we've taken the approach of building things one step at a time. At first, it was out of necessity of being bootstrapped, but later, it was because we wanted to keep things simple. Year after year, more and more people adopted Harvest to power their businesses. In the process, we're honored to have picked up the best kind of funding possible for a company: paying customers. Without the distractions of fundraising, we are free to focus on just making Harvest better.
We couldn't have done it without the support of our amazing community and customers, so when we turned 5 in April, we launched our Giving Back program. As our users tracked time, we allocated donations towards important causes addressed by Doctors Without Borders, Room to Read and charity: water.
The first 5 years was just the beginning.
A Better Harvest
Our business philosophy is simple: create a great product and tell people about it. There are no gimmicks and no shortcuts. We simply love creating something useful and we're happiest when our customers tell us how we've saved them time and hassle.
Our team proudly stands behind what Harvest offers and we've prepared a little something to look back on the major updates last year: Harvest 2011 Year In Review.
Thank you for a great 2011. We can't wait to share the goodness with you in 2012.