We're excited to announce our winners from last week's Time Saving Tuesday contest, and to fill you in on this week's contest and prize.
LAST WEEK'S CONTEST: We asked you to send your best time saving keystrokes. We had so many great entries that we decided to pick two winners in two separate categories: everyday tips, and power user app suggestions! We assembled a blog post of Time Saving Keystrokes, incorporating several of the best responses. The winners of the 3-1/2 in computer hard drive clock by pixelthis are:
@AdamHoej, who tweeted this: #respectyourtime ctrl+s.. Saves (pun intended) me from messing up my files! I've set it to Incremental save, so instant traceback! Nice touch with the incremental save!
and also @chopmo, who tweeted us with this power user protip: I use Gleebox for webbrowsing using only my keyboard. Huge timesaver. #respectyourtime
THIS WEEK'S CONTEST: Inspired by our Twitter follower @nicolelafave and her #respectyourtime suggestions last week, we decided to dedicate this week's contest to your best time saving tips for your workday – how do you shave time from your day?
Follow @harvest, begin your tweet with #respectyourtime, and share your best time saving workday tips. We'll be following the #respectyourtime hashtag to keep up with your entries.
This week's winner will recieve this beautiful hand stamped clay NOW clock by M Bart Studios!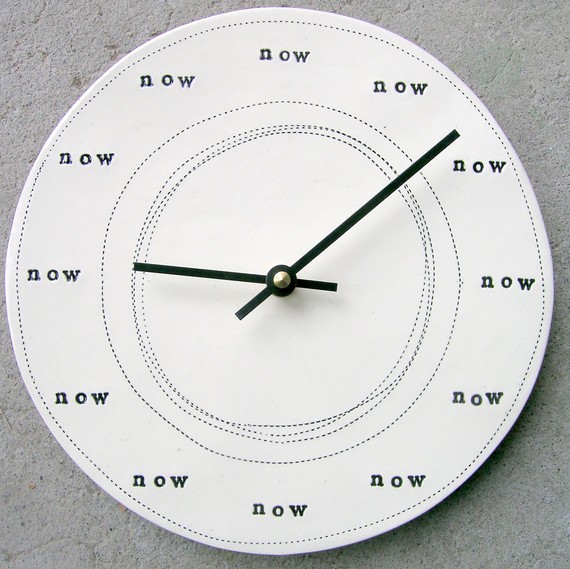 Please share this widely, the more answers we get, the more we can share with you. We can't wait to hear your tips and tricks!