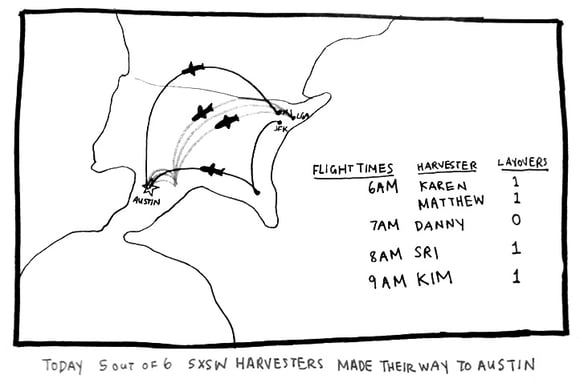 A bunch of Harvesters left for SXSW this Thursday. Our very own Kim has promised to keep us updated with some comics (more to come). If you happen to be in Austin, TX – come meet the Harvest Team!
This past week, we launched the vastly improved projects section for the newly designed user profile and upgraded Co-op and the Harvest Forum to Ruby 1.9.3 (Harvest, coming next week).
Gleaned from Co-op from the past five days:
That wraps up another productive and fun week at Harvest. See you next week!