At Harvest, we take time seriously, and we're constantly looking for new ways to be more efficient. Join us in sharing your best time saving tips, and you may even win a prize for it!
Each Tuesday in January, we'll be asking a time saving question on Twitter. We'll be accepting submissions until midnight EST, and we'll share the best tips and tricks in the next week's blog post. To sweeten the pot, one lucky winner will score a prize from us.
THIS WEEK'S THEME: We want your best time saving tips and tricks for meetings. Meetings are a notorious time sink. Tell us how you keep your meetings efficient and productive.
Follow @harvest and tweet your best time saving tips for meetings using #respectyourtime. This week's winner will score a set of 8 colorful and lovely "You're Very, Very Late" tatt.ly tattoos!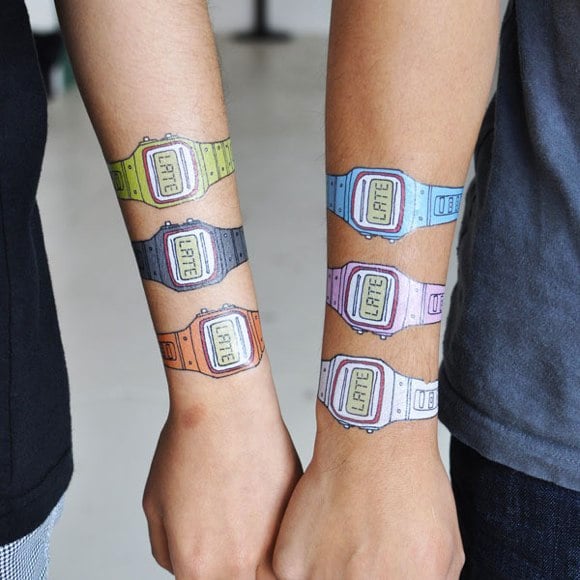 Please share this widely, the more answers we get, the more we can share with you. We can't wait to hear your tips and tricks!