Your team just added time tracking to your list of responsibilities. You know it's important for accurate billing and better planning on future projects, but it's August and you're still in summer vacation mode, dreaming of Mai Tais in Maui.
Building new habits can be hard, but don't worry! We've made time tracking as flexible as possible, so you can build time tracking into your routine. Here are some alternatives to try when signing in to Harvest from your browser just isn't working for you.
Track time from your phone
We offer mobile apps for iPhone and Android. This is a great option if you don't work in a traditional office and are on-the-go for meetings with clients or traveling to different job sites. And tracking time from your phone doesn't require wifi, so it's handy if you don't have a stable internet connection.
You can also quickly and easily track your expenses on the go, so you never miss reimbursement for lunch with your client or for all those miles you've racked up.
Track time from your desktop
We also have desktop apps for Mac and Windows. This option may be for you if you work from your computer, but often switch between different softwares and websites. When you use one of our desktop apps, you won't have to hunt through all those open tabs anymore! Our app is easy to find, so you can quickly update your timer. And you can even set up custom keyboard shortcuts to speed things up even more.
Track time via one of our integrations
Harvest is built to work with some of the apps you already know and love. With a quick command in Slack, you can start a Harvest timer without having to leave your conversation. In Asana, you can start a Harvest timer directly from the Asana tasks you're already working on. And with our Google or Outlook calendar integrations, you can see your calendar events inside Harvest and use those events to automatically populate your time entries for even faster tracking.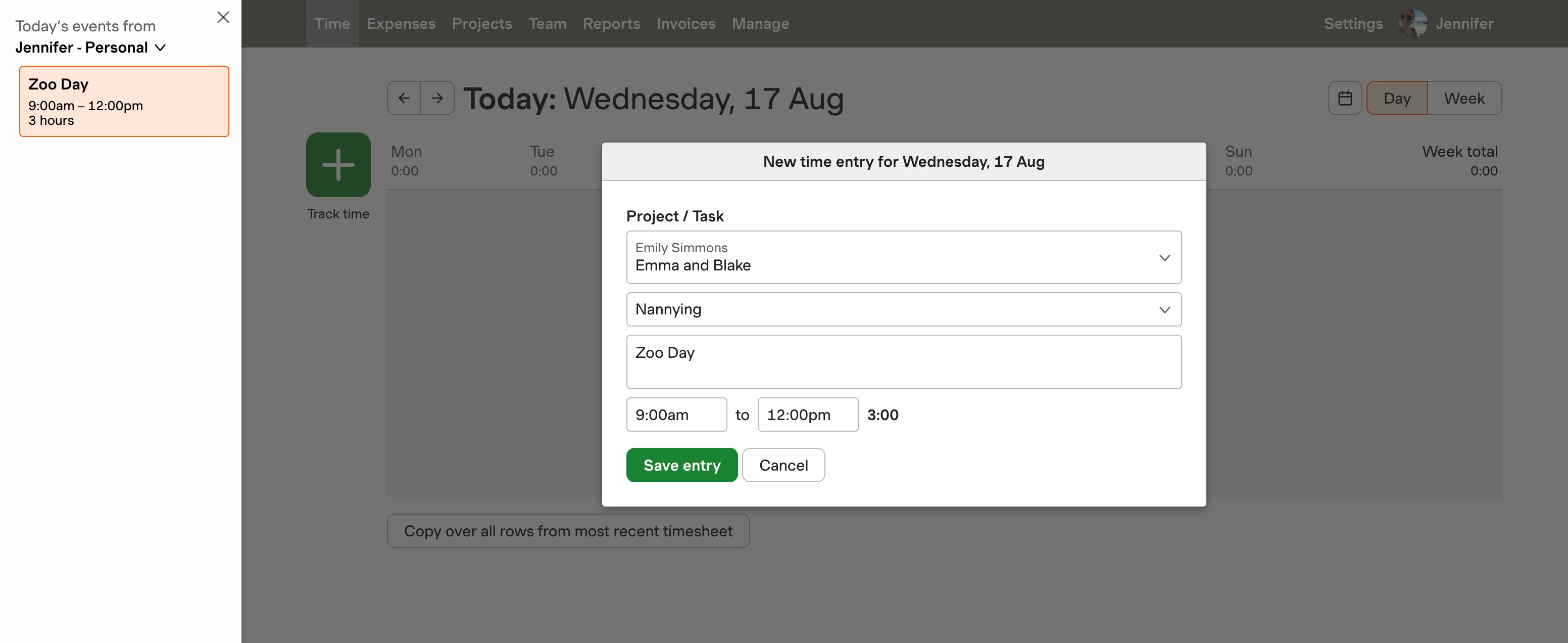 There are a ton of useful integrations available that make tracking time a cinch! You can find a variety of Harvest-built and third-party integrations available on our website here.
We know tracking time can feel like a lot of work, but it's really important for the success of your company. It tells your managers which projects are profitable, where more resources are needed, and if you can take on new work. It also gets your company (and you) paid! That's why we made it as painless as possible with options that fit any workflow.
Now that you've found a time tracking option that works for you, you can sit back. Relax and enjoy the last bit of summer weather, knowing that you're killing it—getting your work done, keeping your timers accurate, and dreaming up your next summer adventure.
For more help with Harvest, visit our Help Center. We're also available at support@harvestapp.com to answer any questions!