For the latest documentation on the ScrumDo integration, please refer to their Help Center.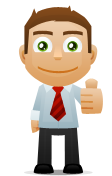 Does Planning Poker sound like the perfect way to spend a Friday night? Love writing stories and epic stories? How 'bout those burn up charts? Find yourself working in iterations?
If you're not scratching your head right now wondering what any of this has to do with projects and time tracking, it's probably because you're using (or have used) the Scrum methodology for managing your projects. If that's the case, then we've got some great news for you: ScrumDo is now integrated with Harvest, allowing you to track and report on the time you're spending on individual stories.
In addition to offering a really reasonably priced hosted option, the folks over at ScrumDo also have an open-source fork of ScrumDo available if you're more of the do-it-yourself type.