Harvest + Apollo
Create Harvest invoices from your Apollo time entries.
Skip the tedious work of filling out invoices from timesheets. Connect Apollo to your Harvest account and use the time logged on projects, contacts, cases and deals in Apollo to create invoices in Harvest. Invoices are automatically created in Harvest as drafts, ready to review or send. You'll be able to choose a client from your Harvest client list as well as a billing rate. You can also optionally mark the time entries in Apollo as billed.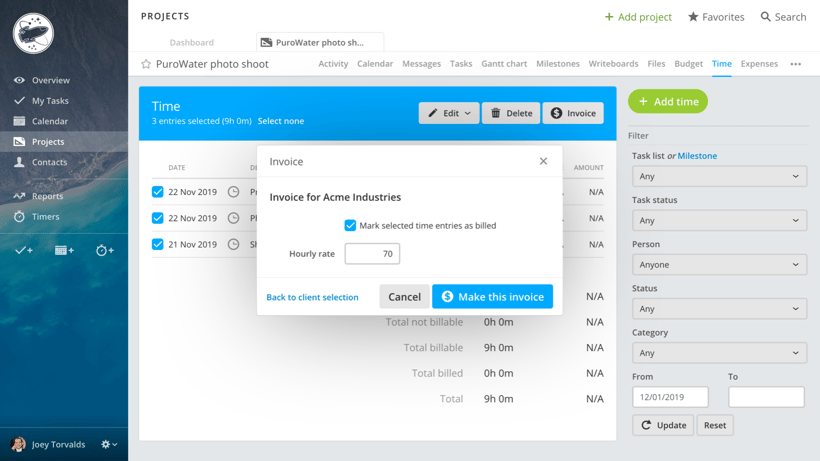 Need help getting started?