Harvest + Beanstalk
Log your time as you code.
Beanstalk gives you a complete workflow to write, review, and deploy code. Enabling Harvest in your Beanstalk account lets you log hours for specific tasks every time you commit new code.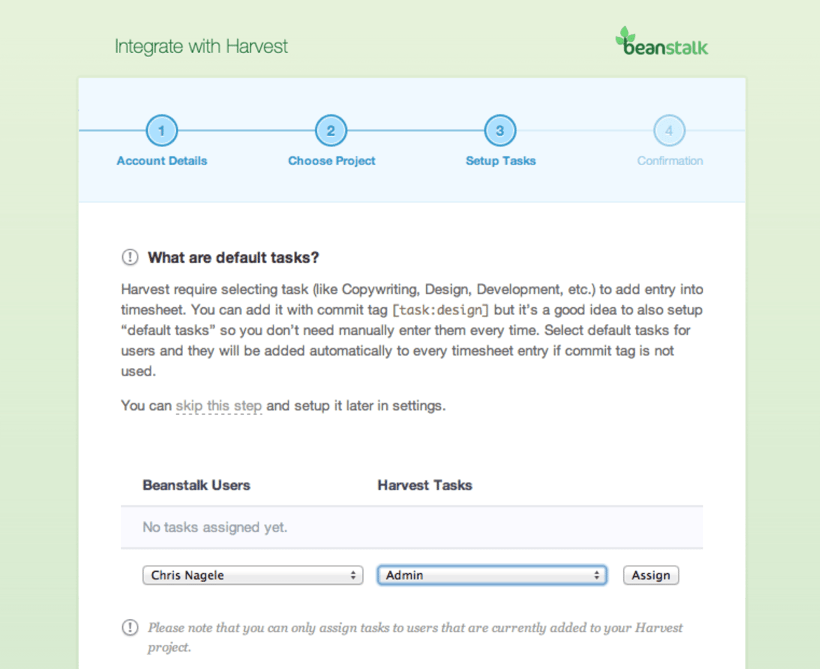 Need help getting started?
This integration is not built by Harvest. Contact its developer for support.